Thursday
International Programs
The Wisdom of Anger, What the Buddhists Teach: Join the Shambhala Sun at Omega in July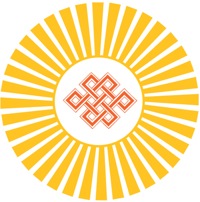 July 30 — August 1 at Omega Institute, Rhinebeck, New York
Join the Shambhala Sun Foundation at this special retreat on "The Wisdom of Anger: What the Buddhists Teach," with longtime teachers Acharya Judith Lief, Robert Thurman, Narayan Liebenson Grady, and Norman Fischer.
Click here for detail, or read on:
When we are in the throes of anger, we hurt ourselves and others. We are hurt when others turn their anger against us. Anger causes so much suffering in our life, yet it is also rich in insight, intelligence, and useful energy. When we bring it to the spiritual path, it can even be a doorway to awakening.
Buddhism and anger may seem to go together like oil and water. But the 2,500-year-old wisdom of the Buddha is renowned for its wealth of effective techniques for working with difficult emotions like anger.
In this 4th annual collaboration between Omega and Shambhala Sun, four accomplished Buddhist teachers representing the three prominent Buddhist traditions in the West—Zen, Theravadin, and Vajrayana—tap Buddhist wisdom to show us positive ways to understand and experience our own anger. We also see how to to handle the anger of others with safety, self-respect, and compassion.
Through a blend of individual presentations, meditation practice, and question-and-answer sessions, we learn to:
* Distinguish between anger and aggression
* Live the Buddha's way to peace through the Eightfold Path
* Experience anger's energy directly and mindfully
* Maintain our dignity and confidence when anger is directed at us
* Tap into the Vajrayana practice to change neurosis into wisdom (or turning poison into medicine)
Those new to Buddhism and longtime practitioners alike are invited to explore how Buddhism and anger combined can be a rich source of wisdom and awakening.
See you at Omega in July!
Post Tags:
Acharya
,
anger
,
Judith Lief
,
Shambhala Sun