Monday
Scene and Heard
A New Household: Downey marries Silberstein

As the New York Times reported on Thursday, Liz Downey and Joshua Silberstein have married.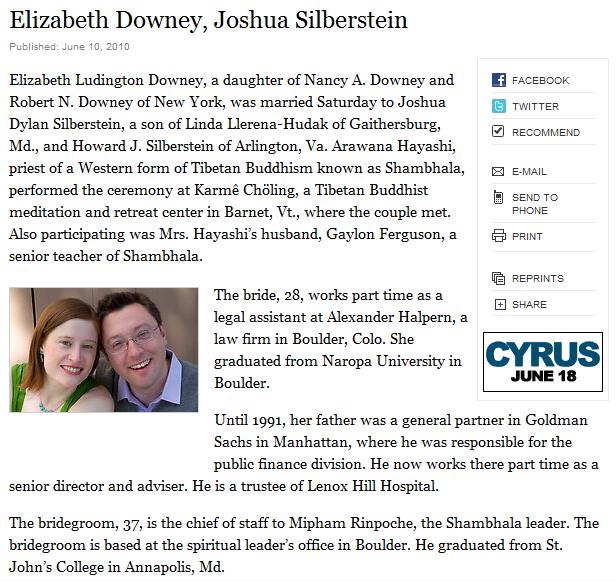 Though no official photos or reports are in about the big day itself, it is easy to catch on to the excitement surrounding this union by reading Friend's comments on FaceBook.
Here are just a few of the warming well-wishes expressed to Liz: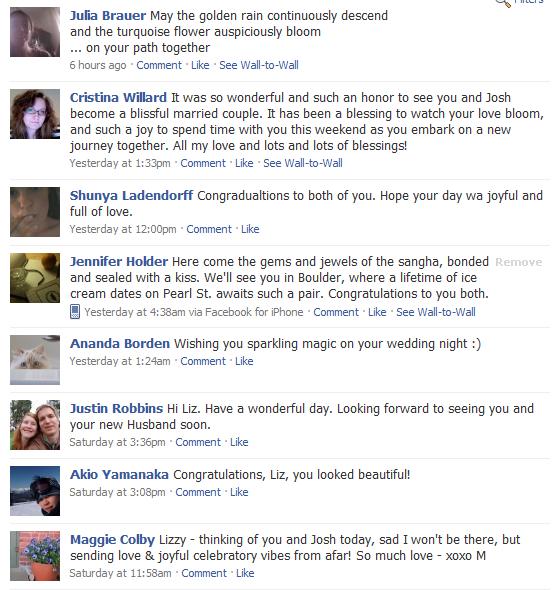 And here is a snippet of what happened when Joshua changed his relationship status from "engaged" to "married":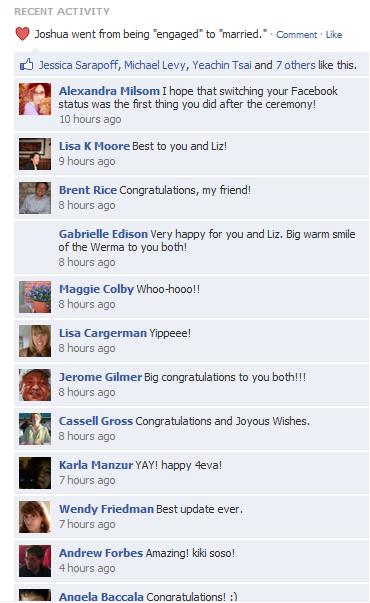 Well, at such a long distance, this reporter can't wait for photos of the bride's dress. If you were there: actually threw handfuls of rice on the couple and have a comment, story, or photograph that captures the big day, email me at [email protected].
Post Tags:
summer blooms
,
Wedding Announcements
,
Wedding: Downey - Silberstein