Tuesday
Community Articles, Opinion Pieces
How is the oil spill affecting you?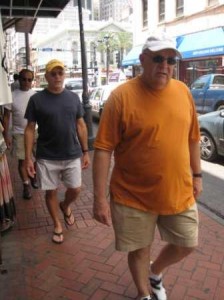 By Bill Scheffel, writing from New Orleans.
Three of my walks in New Orleans took me into the Ninth Ward and the Lower Ninth Ward, the primary neighborhoods that delivered pictures to the world of people left behind, stranded on their roofs in the floods when water driven by hurricane Katrina breached the levees. In the handful of off-the-cuff video interviews I conducted on my walks, my inquiries began with questions such as "How is the oil spill affecting you?" or about water in general, but increasingly I found myself simply wanting to ask people, "What do you want?"
I asked all of these questions of Faith and Perry, two young people I encountered, along with their dog Grimace, on the porch of their house in the Ninth Ward – as seen in this 5-minute video documentary. Click below to watch, and then answer Bill's questions in the comments section below.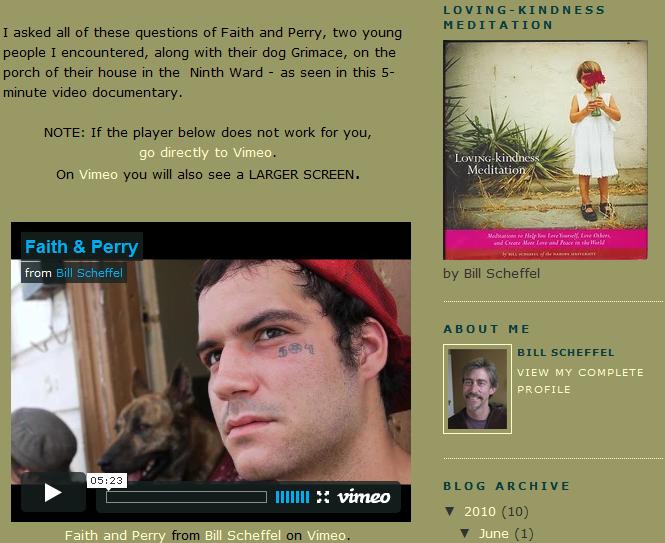 That said, how is the spill affecting Shambhalians ~ near or far? Do give us a piece of your mind below. What do you want?
Post Tags:
oil spill
,
Water of Life - Darkening Gulf