Saturday
Mandala Projects
The Quest for Pure Water
Learn about the Water Treatment Plant at Shambhala Mountain Center in this video. And join the Shambhala Trust in completing the $1.2 million goal of the project's first phase.
[kml_flashembed movie="http://www.youtube.com/v/Eg2_ueU4bIk" width="425" height="350" wmode="transparent" /]
By Zeb Zuckerberg
Inspired by a deep love for Shambhala Mountain Center – and with an eye to the happiness of the dralas that guard this lineage jewel – the Shambhala Trust has promised to match every dollar given towards the SMC Water Treatment Project, up to a match of $30,000.
The municipal-quality 'Water Treatment Plant' is not optional for SMC; Colorado State requires it – and fast. Without it, the practice center would be forced to bring its operations to a complete halt. With this in mind, the Shambhala Trust invited SMC's Executive Director, Jon Barbieri, to meet with them in Los Angeles at the end of October. By the end of his thorough and inspiring presentation, Trust members wanted to help.
Pure Land, Pure Water, Pure Heart

A Pure Land in the Rockies

For decades the valleys and peaks of Shambhala Mountain Center have hosted thousands of visitors and extraordinary teachers. We are now entering a vital stage where improving our fundamental infrastructure is key to the health of our land.

Pure Water Nourishes Growth

In 2009 we improved the quality and quantity of water we use. Now, we must take care of that water after its use by building a treatment plant that can return the water to the earth and meet all public safety standards.

A Pure Heart

Our aspiration for leading a life engendering insight and compassion for others and creating a society based on human goodness is the same aspiration we have for living on this earth with respect and consideration for our environment.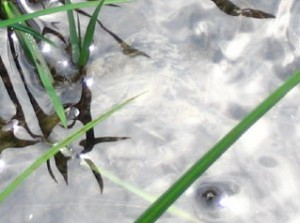 To date the Water Treatment Project has raised 85% of the $1.2 million needed for the first phase, the treatment plant itself, which Colorado requires be completed by the end of 2011. Its completion will give SMC the ability to cleanse liquid by-products for up to 600 people on the land at any given time.
Any gift you make will automatically double… and help build a healthy, harmonious foundation for Shambhala Mountain Center for kalpas to come.
Please join in! You can learn more about the project and donate on line at www.ShambhalaMountain.org or by phone at 970-881-2184, ext. 384 or by mail to Shambhala Mountain Center, Office of Development, 151 Shambhala Way, Red Feather Lakes, CO 80545.
If you would like to know more about the Shambhala Trust – what we do, where we work, and how we have so much fun in the process – email Zeb Zuckerberg at [email protected]
Post Tags:
Shambhala Mountain Center
,
Water Treatment Plant