Saturday
Community Articles
Young Sangha Summer Retreat: In Love with Life
By: Kirsten Eikmans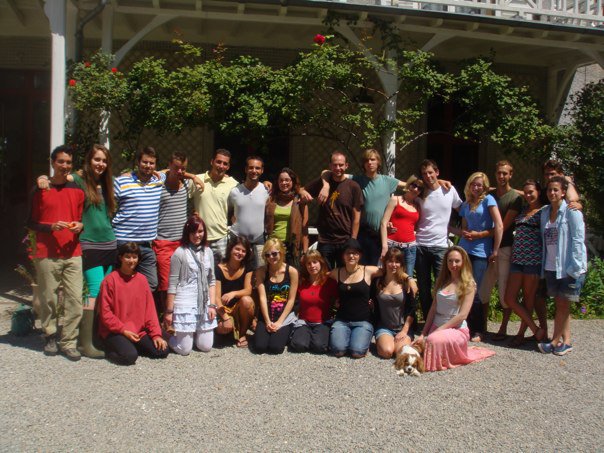 For five years there has been a special retreat for young people in France, the Young Sangha Summer Retreat, which is organized and directed by Sophie Maclaren, a beautiful woman with a big heart. Sophie travels around the world to teach and organize meditation retreats for young people. She is the founder of Everybodhi. With this non-profit organization, Sophie gives young people around the world interested in Buddhism a chance to connect with each other.
This connecting is not only online via the website, but also in real life during retreats. The annual Young Sangha Summer Retreat is held in the summer at Dechen Chöling, a Shambhala meditation centre in France. This retreat is designed to give young people from the ages of 16-30 a chance to deepen their meditation practice, have Buddhist teachings that are relevant for their lives, making new friends and meeting old friends again while enjoying the French countryside. It is an opportunity for young people to be together and share their ideas and experiences about Buddhism and their lives.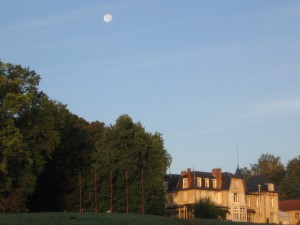 Every person experiences his or her own wonderful moments on this beautiful retreat. To give you a feeling of what this retreat is all about, a young man from Holland, named Ferry, was so kind to share his personal experience with us. Below you can read a personal letter that he wrote to a close friend about the Young Sangha Summer retreat.
In Love with Life
Fresh out of the 2010 Young Sangha Retreat in Dechen Chöling I wrote a dear friend about this wonderful experience. This was never meant for any other eyes but hers. However, upon being asked to give a personal account of those memorable three weeks, I decided to shed all reservations and share publicly that first pure and intimate story.
My dear friend!
I am very much in love with life at the moment, and I feel my heart is open. I'm also really missing the sangha, the wonderful people I met at Dechen Chöling. It will be my privilege to share with you how this has come to be.
As you know I have spent three weeks at Dechen Chöling. It was truly a wonderful and an amazing experience! I expected it to be like the Buddhist Youth Festival and more. And, it was and so much, much more! Of course the people made the experience for me. There were around 20 people, compared to over the 70 people at the festival, which made it easier to connect with everyone. Also, you had more time to connect with everybody. Many crazy, beautiful things happened. And, just when I thought I had seen everything, there would be a new twist.
The first week was filled with lots of meditation as well as lots of partying. I got very little sleep but felt very happy and energetic and in a very good mood, unlike when I normally have had very little sleep. We did Shambhala level 1, 2 and 3. Level 1 was nice, but nothing much happened for me during meditation. I felt good and happy, even though there were some physical discomforts from the sitting meditation. Other people had a hard time, which is to be expected. During level 2 I got the first cracks in my (so I found out later) still closed heart. After level 2 we had 'an interlevel' talk and 10 minutes into that I just started crying and continued crying throughout most of the talk. They were happy and sad tears, but as you might know happiness and sadness come together in the Shambhala teachings. After this experience my heart was much more open again, and another wonderful thing happened.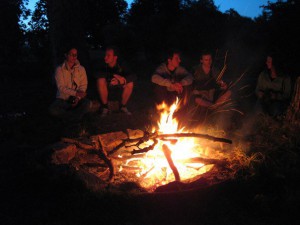 I had the summer romance of my dreams with a beautiful American girl. The time we spent together was so wonderful, sweet and caring and I totally fell in love with her. I might even visit her later this year, if the feelings we both experienced remain during the coming weeks. When she left after two weeks, I cried for most of the morning after we said goodbye at the train station. But again these tears were also because of happiness. What we shared gave us both a lot of hope, because of the realization that a loving experience like this is possible. And, even if we don't end up together, it gave me the hope that I can find love like this again now that I know it exists. I had kind of lost hope before.
Another interesting aspect of the retreat was the childcare our group did. After about a week, a family camp started and the land was flooded with lots of families and 60 children. For 10 mornings we took care of these children who were divided into groups. I was with the 3 to 7 year olds and we also looked after a couple of 10 to 12 year olds. Although the atmosphere really changed when families joined the community, I was pleasantly surprised by the joy I got out of interacting with the kids. I did not think I was capable of enjoying working with kids, but it turned out I liked it! So the idea of having kids myself one day isn't so strange anymore.
So as you can gather from my story I did have the time of my life! And I am very grateful for that.
Love and hugs,
Ferry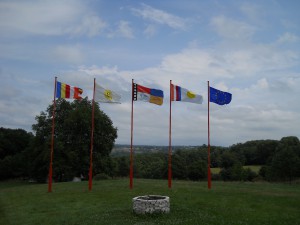 Curious about what the retreat would be like for you?
Are you curious about how this retreat would be for you, after reading Ferry's experience? There is only one way to discover. Spend the summer of 2011 at Dechen Chöling and experience the Young Sangha Summer Retreat for yourself! For more information about the retreat and for registration, go to every-bodhi.org and click on Summer Retreat '11 or follow this link: http://every-bodhi.org/summerretreat/
Post Tags:
Buddhist Youth Festival
,
youth sangha