Friday
Community Articles, International Programs
Multi-Sangha Youth Conference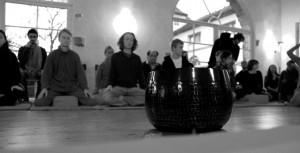 By Sophie Maclaren
This year will see the 4th annual Buddhist Youth Festival in Europe. To date, we have had hundreds of young people from more than 20 countries and a variety of sanghas and Buddhist traditions attend the festival. This year, as a new addition to the festival we will host the first Buddhist Youth Sangha Conference. Twenty sanghas, representing a variety of traditions are invited to send representatives to participate in this conference and make a presentation to the group on their sangha, lineage, and tradition. In addition, there will be discussions, sharing personal stories, socializing and group practices.
The conference follows a non-sectarian approach, which is not a way of uniting different schools and lineages by emphasizing their similarities. It is basically an appreciation of their differences and an acknowledgment of the importance of having this variety for the benefit of practitioners with different needs.
[When the Buddha taught,] his teaching was a cure for the ailments of the spirit, aimed to awaken it to its highest perfection; therefore, it demanded adjustments to the specific context in which it was being taught.

Since there are so many diverse mental dispositions, or spiritual and philosophical inclinations, among human beings, there should be equally corresponding numbers of teachings.

– H.H. The Dalai Lama, Towards a True Kinship of Faiths
The objective of this gathering is threefold:
1. Understand each other's traditions.
There is a rich diversity among the Buddhist traditions taking root in the West. Through presentations from the most active Buddhist sanghas, we can share what is unique about our sangha, ask questions of one another and gain knowledge and understanding about each other.

2. Create a culture of friendship, support, and appreciation among young Buddhists.
As Buddhism is beginning to plant roots in the West, we have an opportunity now to create a supportive culture among Buddhists of various traditions. Building on an understanding of our similarities and differences, we could develop respect and appreciation for each other. Throughout the history of Buddhism there have been conflicts between various traditions. We have the opportunity now to build a strong foundation of mutual respect and friendship.
3. Look at the future of Buddhism in the West and build a supportive network for young people.
The average age in most Buddhist sanghas in the West seems to be 40-60. If the dharma is not passed on to a younger generation, there may be no future. Some sanghas are starting to address this and looking at ways to magnetize and support people in their teens, twenties, and thirties.
Buddhist Youth Festival
27 December 2010 – 01 January 2011
Bad Rappenau, Germany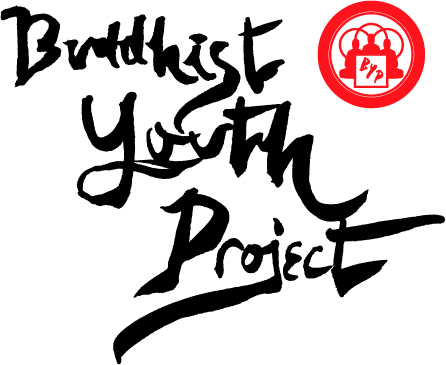 The Buddhist Youth Sangha Conference will be a part of the Buddhist Youth Festival, so participants of the conference are also able to take part in the festival. The price of the festival is 240 euros per person, with options to upgrade to a private or luxury room. The additional fee for the conference is 25 euros to cover additional costs associated with coordinating the conference. When you register for the festival, please mention in the comment field that you would like to participate in the conference.
As with all Buddhist Youth Project/Everybodhi programs, this is non-profit and we do our best to keep costs as low as possible to be accessible for young people. Many thanks to Schloss Heinsheim, Shambhala, and Everybodhi for making it possible!
To register and for more information on the festival go to:
Our Facebook page
The Shambhala Europe Webpage
If you're interested to come and participate in the conference or if you want more information, please contact:
Sophie Maclaren
Director of The Buddhist Youth Project/Everybodhi
[email protected]
Robert de Boer
Conference Coordinator
[email protected]
Post Tags:
Buddhist Youth Festival
,
Buddhist Youth Sangha Conference