Saturday
Community Articles, Mountain States
Shambhala Household in the Wild West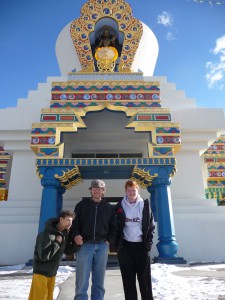 by Zane Edwards
The Sakyong teaches us that Shambhala households consist of diverse shapes and sizes. This is most certainly true for ours! Our household consists of my brother and I, along with our clients. Our clients have developmental disabilities that were acquired when they were young, and are therefore provided with a home, food, protection and support. After working in group homes and having foster children off and on for fifteen years, my brother Adam thought it would be a good idea to try to create a unique home for people with special needs.
We began this project over a year ago and wondered: what would this look like? To begin with, we found a perfect house to rent, nestled just between Lyons and Pinewood Springs and at the end of a four-mile dirt road. Along with the house we have 35 acres of land, which provides room for horses, a big organic garden, a chicken coop and lots of space to explore. The four-bedroom home has unique architecture, having used local stones from Lyons for much of the interior, and it also features huge passive-solar windows looking out to the mountains and two wood-burning stoves that help keep us warm in the winter. There are also three porches (and two swings) to hang out on and enjoy the view. To open up the space further, we moved the TV from the living room to the lower level.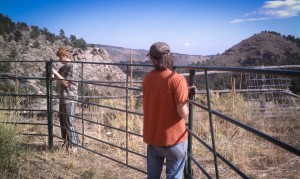 There was always something going on. The morning routine would begin at sunrise by driving our clients to their bus stops. During the day we crammed our time to go to our meetings and get our personal chores done before picking up the guys again in the afternoon. Before dinner we had a quiet hour for the whole house. Each night we ate dinner together at a big dining table, watching the colors change in the sky across the Front Range of the Rocky Mountains. One of the clients liked to help feed the chickens and then we would all go for a walk down the quiet dirt road or go out into the field to be with the horses.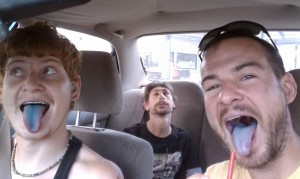 Ultimately, we had a great situation with a lot of challenges. We were quite isolated, being about 45 minutes away from Boulder. Our daily commute – bringing the guys to their respective day programs, schools, and meetings – put on a lot of miles. We also discovered that this was the wild west! Outside our door were rattlesnakes, coyotes, skunks, and even a bear occasionally would show up and remind us of this. Essentially, we were parents to our clients, and as every parent knows, there is little room for a social life. In our situation, a "sitter" was out of the question as they would need to be trained and qualified to do our job. Somehow, we had to fit my retreat time in with Adam's retreat time, which meant that sometimes there was only one of us playing "soccer mom on steroids," which meant non-stop action. Finally, there were the occasional heightened situations that come from working with people who have developmental disabilities.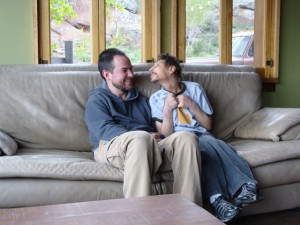 So why did we want to do this? Well, it was a way to make a living while taking care of others. We cared about the people that lived with us. It gave us an opportunity to plainly and genuinely relate to each other, and it was a great way for my brother and I to truly connect as adults living and growing together. There were times when dealing with our clients was tremendously difficult and we were challenged to see the basic goodness in each situation. But then there were always moments when everyone was in a good mood, no one was aggressively acting out, and there was complete harmony. When unsought, moments arise when you realize that everything is going to be okay. We experienced the delight of seeing our clients growing and doing things for themselves they didn't do before.
It has now been over a year since we started and a lot has changed. I sold the chickens when our landlord turned off the outdoor water during the winter. One of our clients wanted to live in town, so now we are just getting by with having only one client. The house feels more spacious and we are able to concentrate on our personal lives again. We know nothing lasts forever, and this change is a good thing for all of us, but having had the experience of working with others in this way has been transformative. Although far from glamorous, we experienced a manifestation of enlightened society happening right before our eyes.
Post Tags:
Enlightened Society
,
Shambhala Households