Wednesday
Dharma Teachings
Discovering Basic Goodness Through Conversation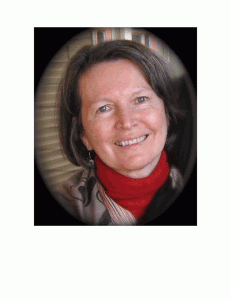 New: Shastri Column! This is the first in a series of articles by Shastris – senior Shambhala teachers – on themes that Sakyong Mipham Rinpoche has been emphasizing in his teaching since he ended his year-long retreat in early March, 2011.This article is by Shastri Susan Chapman who is a marital and family therapist and author of the book The Five Keys To Mindful Communication (to be published April 2012 by Shambhala Publications). She lives with her husband, Jerry, in the Vancouver area and is a co-founder and communication trainer for the Green Light Institute. She also teaches contemplative psychology for Karuna Institute in Paris and Cologne.
The Power of Listening Space
Before my husband and I moved there, my friend Cathy remarked that living in Cape Breton was a throw back to the 1950's. I was curious about what she meant. It is true that the pace of living is slower in rural communities. Everyday life, especially in the winter, is physically demanding and people have to rely on each other. Our neighbors in Red River pieced their livelihood together with backyard barns replete with chickens and a few cows, front yard potato gardens and small fishing boats. The closest coffee shop is a forty-five minute drive over the highlands. When you enter the cafe on a winter morning, the gossiping chatter of dozens of Acadian fisherman laughing and spinning tales fills the space like a flock of birds. Hard work, difficult weather and friendly conversation have held these families in place for generations.

In these fishing villages, the generations intermingle for work and play. Kitchen fiddle-parties (called ceilidh) and storytelling help Maritimers through the hard winters. Sitting around tables in the colorful box-like houses that stand proudly along the hillside, young people listen to their grandparents spin yarns about the past. "So this is what Cathy was referring to," I realized. This kind of listening space is disappearing quickly from our speedy modern lives. We twenty-first century city dwellers need to relearn how to connect with each other like this.
After living for nine years in Cape Breton we moved to the Vancouver area. Here our neighbors are largely immigrants from China, the Middle East, South Asia and Eastern Europe. We gather at the local community center pool and chat in the sauna. One day an elderly Russian man said to me, "What I miss about the old country are the cafes where we can talk all evening without being kicked out. Here it feels like we're in a factory, being pushed along to clear the table for someone else." His words hit home. I shared his loneliness and frustration. Even at the Shambhala Center, I realized most of my conversations were urgent and task oriented. I longed for opportunities to get past the superficial business meetings and learn more about who we are, to discover the underlying dimensions of our lives.
Reconnecting to our Human Feelings
Years ago, I taught Alternatives to Violence programs in a maximum-security prison. I would tell a story that would arouse anger, for instance about a noisy neighbor who wakes you up at 3 am. Once the anger thermometer had gone up for everyone in the group, I'd tell the rest of the story, how the noise in the neighbor's apartment was caused by paramedics rushing to help a child having an asthma attack. The anger dissolved into sympathy. "Where did all that anger go?", I would ask. Then we would talk about the intelligence of our more vulnerable human feelings, the energy of our connectedness that takes us beyond our defensive reactions. To reconnect like this, we need to make time to hear the rest of the story.
When we give ourselves the time and space to learn more about each other, we uncover the basic goodness of human relationships. What I observed in Cape Breton is that knowing more about each other makes a society resilient, like a safety net made out of countless knots. Each knot is a conversation, one human being connecting with another. The quality of these conversations does not always depend on what is said in words. Normally our conversations begin with how are you? As the song says, what we really mean is "I love you." Maybe the word love seems unrealistic, but consider the possibility that this stranger might risk their life to try to save us in an emergency. Underneath the words, unspoken exchanges are taking place at the heart level. A glint in the eye and a relaxed smile on a weathered face sends a message that we are cared about, that we're part of the net. Another knot has been tightened.
Deep Listening Gives Birth to Enlightened Society
A few years ago there was a study that examined the effectiveness of a range of techniques used in psychotherapy. It reported that regardless of the method, the key to healing the mind and heart is essentially relationship itself, one human being listening to another in an environment that welcomes and protects vulnerable feelings. One-to-one conversations are the most fundamental unit of human society and it is at this level that we can dispel setting sun habits and build enlightened society. When we're open, we prove our capacity to care, to collaborate and to be creative. When we deeply listen to each other we can resolve conflicts, rejoice in each others accomplishments and grieve each others losses. When we bring dialogue into our teaching situations, as the Way of Shambhala programs demonstrate, we discover that our students already have wisdom. Teaching in this way is both humble and joyful, like conducting an orchestra.
Like meditation, the art of genuine conversation is about cutting speed. We have a lifetime of mindless habits to reverse. At the core is the habit of not listening to ourselves, to the energy of our own heart which is a way of knowing that is naturally selfless. To open our communication we need a cradle of loving kindness that protects these vulnerable feelings and encourages us to discover what is true. We need to be clear about our intention and the decorum that supports it. Whether we're sharing a meal together, gathering in a 'salon'-style dialogue group or conducting a meeting, we can transform our conversations by applying these principles to make room to feel what we feel, shifting our communication from 'me-first' into 'we-first'. The opportunities to practice in this way are limitless. The good news is that every relationship counts, whether it is with a friend, enemy or stranger. We're creating enlightened human society every day of our lives, one conversation at a time.
Are you a Shastri? Would you like to contribute your reflections to the Shastri Column? Please send in your articles with a photo and brief bio to: editor (at) shambhalatimes.org.
Post Tags:
basic goodness
,
Dharma Teachings
,
Shastris