Thursday
Community Articles
Manhattan Heartbreak
Michal Lura Friedman
due to complications from a C-section after she gave birth to two beautiful, healthy twin babies.
For those of you who never met her, Michal was a beautiful, talented woman who was thrilled to be pregnant with her first children. Many of you knew Michal as a musician (Michal the Girl), but her greatest dream was to be a mother. For the last seven years, Michal and Jay had been using every possible resource they had to make this dream come true. Michal was widely loved, and in particular has left behind many friends in the Shambhala sangha, the Khyentse sangha, and the music and voice community in New York City where she made her home.

The babies are healthy and peaceful, and Jay and the rest of the family are spending lots of time with them at home. Jay is playing their mom's music for them.
The Shambhala Times is pleased to share the following excerpt from an article about this tragedy that was recently featured by the New York Daily News: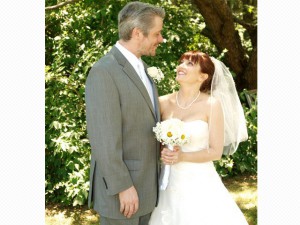 Michal Lura Friedman wanted more than anything to be a mom.

On their second date, her husband, Jay Snyder, recalled, she just came right out with it: "I want to get married and have kids."

After seven years of trying, the 44-year-old singer-songwriter became pregnant with twins. The next nine months were the happiest of the Manhattan couple's lives.

With her husband at her side in the OR, Friedman delivered a healthy 6-pound girl at 4:48 p.m. on Nov. 25 and a 7-pound, 12-ounce boy two minutes later.

Four and a half hours later, she was dead.

"One of the many things that is despicable about this is that she didn't really even get a chance to hold her kids," a tearful Snyder told the Daily News. "They held up the babies to her, she saw them and smiled at me, but she was kind of out of it from the drugs. She wanted to be a mother more than anything else in the world."

A grieving Snyder, and dozens of relatives and friends who loved the spirited and spiritual woman known as "Michal the Girl," now struggle to understand what happened.

It is an unspeakable tragedy that Snyder, 41, is trying to absorb, replaying in his head her final hours as he watched doctors try to stem her postoperative bleeding, and then saw her slip away on an ICU table. Continue reading here.

Many people have been offering help for Michal's husband Jay and their children. This generosity is greatly appreciated and provides tremendous relief. Although there will obviously be needs far into the future, we are trying to help with immediate expenses, which will add up so quickly with twins. Jay needs all the support he can get in order to provide the care that's needed for Jackson and Reverie. To that end, a website has been created where people can make a donation and send a note which will go directly to Jay. To access the site, please visit thesnydertwins.com.
If you would like to see images and video of Michal The Girl, and/or are inspired to leave a remembrance or aspiration, Elephant Journal has also set up a memoriam page here.
Post Tags:
Michal Friedman
,
Snyder Twins
,
Warrior Tribute