Thursday
Featured Stories
Kalapa Council Update 2012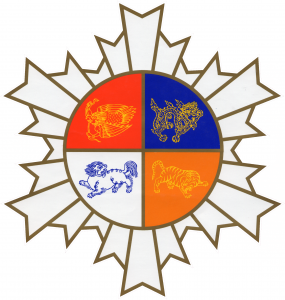 Welcome to 2012! We are delighted to let you know that there is a new Kalapa Council blog hosted by the Shambhala Times! Visit kalapacouncil.shambhalatimes.org to see it all.
Our current update begins with an introduction to forthcoming events and gatherings in the mandala. All that is followed by other reports we hope help give you an overview of our Shambhala world. If you would like to know more about who the Kalapa Council is, please click here: Who is the Kalapa Council?. You may also read our previous updates by clicking on the following links: Summer 2011, Winter 2010, Summer 2010.
Forthcoming events and gatherings
We have received important feedback from many centres and groups about how we can better help everyone plan their participation in international events. Shambhala centres and groups have asked us to be much clearer in making our suggestions. In particular, it would help to be clearer about what is essential and what is optional. This would help everyone decide what will work best in their local situation. So to help with everyone's planning for this coming year, we are trying to be clearer about the most essential elements and qualities of each event. Centres and groups can then shape their local events in the way that feels most appropriate to their local energy.

———————————————————————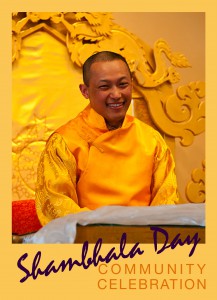 Shambhala Day
Shambhala Day, the Year of the Water Dragon, falls on Wednesday, February 22nd. Last year, in addition to the traditional online broadcast and international fundraising, centres and groups were asked to extend their celebrations over a few days with social events, practice sessions, celebrations of Shambhala society, and Three Pillars Gatherings. Many groups and centres responded that these additional events were inspiring and fun. So everyone is invited to continue the tradition of a "Shambhala Day holiday season" to kick off the year in their local community. The three most essential elements to include in any local celebration are: practice, the Sakyong's address, and something purely social and celebratory.
—————————————————————————————————–
Shambhala Sadhana Retreat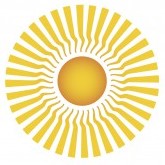 The weekend of March 17 – 18 will be a mandala-wide event to introduce the new Shambhala Sadhana practice that the Sakyong has written. This will be what was previously referred to as The Shambhala Lineage Festival Part Two. The Sakyong will give a live-streamed talk on Saturday March 17 at 2 pm Atlantic time. Centres and groups can watch the recording later in the weekend at a convenient local time if that is preferable. Information on connecting to the Sakyong's live-streamed talk on Saturday March 17 will be provided to all centres and groups.
————————————————————————-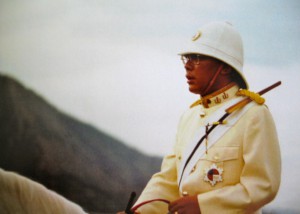 Commemoration of the 25th Anniversary of the Parinirvana of Chogyam Trungpa Rinpoche
This year we will be marking the 25th anniversary of the parinirvana of Chogyam Trungpa Rinpoche. The primary events that centres and groups will likely want to schedule are the Sakyong's online broadcast at 2 pm Atlantic time on Sunday 1 April, and the traditional Sadhana of Mahamudra (feast), which could take place during the weekend or on the usual 4 April date. We are looking into making some additional materials available for centres that are inspired to have a more extensive local commemoration this year (video teachings, recordings from Halifax events, etc.).
All information for these upcoming events will be posted on a single webpage to make it easy to find everything in one place: http://shambhala.org/community/SpecialEvents.php.
————————————————————————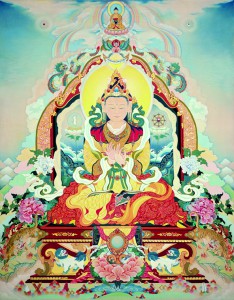 Sakyong to lead Rigden Weekend
The Sakyong will lead a Rigden Weekend, the culmination of Way of Shambhala I, in Northern California on the weekend of 2 – 4 March 2012. This will be a historic occasion as it will be the first time this program has been presented by the Sakyong himself.
Everyone who has completed the pre-requisites for this weekend program is warmly welcome to attend — the Northern California Shambhala community would be delighted to welcome Shambhalians from all over North America and beyond.
In his letter to the mandala, sent from retreat in 2005, the Sakyong wrote: "Each member of Shambhala is in fact a Rigden. The Shambhala terma of the Druk Sakyong clearly states that those who are awake to the fact that they have basic goodness are those who have The Great Eastern Sun. The word great means that we are no longer mired in doubt, cowardice, and fear about our true nature. We have awakened to our basic goodness. East means that we can perpetually recognize it. This is what we are designed to do, and we can do it."
Registration and more information can be found by clicking here.
The Friday night talk to this program will be open to the public.
———————————————————————–

Sakyong to Address Meditation Instructors
The Sakyong will be offering an international address to Meditation Instructors on Saturday 10 March 2012. The Sakyong's address to Meditation Instructors will be the first in a series of Meditation Instructor gatherings and events, which are being planned for the next year, beginning after Shambhala Day. We are working to build a community of Meditation Instructors, and offer resources and training for our ongoing development.
If you are a Meditation Instructor, we encourage you to gather at your centres, or with other instructors if your centre isn't hosting a gathering, to listen to this talk. This will make sure that the limited number of online connections can be used to the best advantage.
This event is for Shambhala Assistant Directors, Meditation Instructors, and Shambhala Guides. Please contact your local centre to see if they will be hosting this event.
For those who cannot participate in the live broadcast, but wish to participate at a later time, there will be a streamed video recording (internet required) and a downloadable audio recording (internet not required) available after the program. If you would like to participate after the actual program, please follow the same registration procedure as for live participation.
——————————————————————-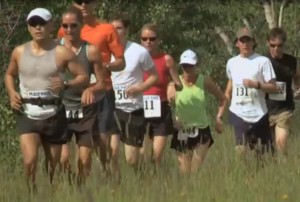 Running with the Mind of Meditation
We are delighted to confirm that the Sakyong's newest book, Running with the Mind of Meditation, will be published in early April this year. The publisher, Doubleday, will be responsible for setting up and arranging media announcements.
For some months now, a team of more than 200 Meditation Instructors and those with running experience in more than 60 centres and groups have been working on plans for Running with the Mind of Mediation programs and events, with a special emphasis on taking them beyond the confines of our Shambhala World to public venues such as athletic clubs, running stores, community centre or other locations.
There have now been two conference calls, with a total of more than 70 of the Shambhala runners and meditation instructors already. These provide an introduction to this initiative by Jon Pratt, and start to motivate people to start their own training using the Sakyong's instructions.
A resource webpage for instructors and centre leadership is now available: http://shambhala.org/members/runningwiththemind/. Please look here to see the information being provided to the Shambhala leadership and the runner/meditation instructors. Video clips and some publicity resources will also be added to the page in the near future.
You can help promote the book by pre-ordering now from your favorite local book store or Amazon.com. However, if centres have a bookstore and prefer to set up an account with Random House for direct orders, they may contact Customer Service at: [email protected]

Continue reading the updates at: http://kalapacouncil.shambhalatimes.org/2012/01/07/kalapa-council-update-january-2012/
Post Tags:
Kalapa Council