Friday
Community Articles
Sangha Conversations on Aging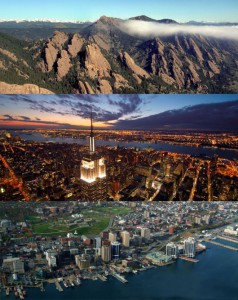 COLUMN: Aging in Shambhala
Updates from Boulder, Halifax and New York
compiled by Andrea Sherman and David Whitehorn
This article is an introduction to three active Shambhala centers that are cultivating support at the local level for the increasing numbers of older Shambhalians. Never before have so many people lived for so long – how are Shambhala centers meeting these challenges and opportunities? The following is a report from three centers that are committed towards creating a new vision for older persons in their communities.
"Aging is part of the human condition. I celebrate it." (Contemplation)
~~ Sakyong Mipham, Turning the Mind into An Ally


Conversations on Aging in Boulder, Colorado,
Felice Owens & Marcia Usow
A lively discussion over what to call our Aging group was held. Names included: eldering group, next breath, SSAID: Shambhala Sanga for Support of Aging Illness and Death were suggested.
The goals or purposes of the group focus on a variety of recurring issues:
~ Who are we?
~ To enrich the sangha, communicate the joys and responsibilities of aging, illness and death.
~ To educate others and ourselves about sickness, old age, death.
~ To be integrated and feel a part of the current (younger) community.
~ To practice with issues of impermanence, sickness, dying.
~ To help organized smaller community groups that work with each other either geographically or by interest.
~ To help with understanding the legalities of social security, will and living wills.
~ To help with understanding care circles, end of life care, hospice, cremation.
~ To establish clear instructions (manual?) about how sukhavati (funeral) is done at BSMC.
~ To be recognized and respected within sangha for the wisdom gained and efforts in founding and formation of community, and for pioneering an organization that can continue to be of benefit.
~ Where do we live: can we live communally or near each other, how do we take care of each other and ourselves. There are many models of successful "village" systems in the global society. What will work for a community of practitioners?
~ Can we begin work on our plans and follow through?
Conversations on Aging: New York City, New York
Cynthia Spencer & Andrea Sherman
Our group just celebrated its one-year marker and meets every 6-8 weeks on Monday nights. We begin with sitting, introductions/concerns, followed by contemplation and discussions or a guest speaker. After socializing and refreshments we conclude with announcements and plans for our next session.
At our September meeting Acharya Judy Lief gave terrific teachings on Dharma and Aging. This included thinking about aging as a part of inherited suffering and its quality of fear and intensity, teachings on impermanence (why are you surprised you are getting old?), relaxing and openness with the experience of aging, and the strength of practice and community. Acharya Eric Spiegel gave deep teachings on the Dissolution of the Mind and Body as we age and approach death and how to work with our state of mind in that context.
Other topics have been Elder Law, Caregiving, Death and Dying, Research on Arts and Aging, and Alzheimer's disease and Dementia Care. Our group also sponsored a film showing of the movie "Poetry" with a Dharma discussion led by filmmaker and NY Shambhala member John Ankele. Caregiving, end of life, depression, and memory loss are areas of interest.
A special event with Lewis Richmond author of Aging as a Spiritual Practice: A Contemplative Guide to Growing Older and Wiser will be held. We look forward to establishing an online resource center, with both practical and inspirational information, on our New York website!
Conversations on Aging in Halifax, Nova Scotia
Pam DeNicola
In the spring of 2010, a group of about 30 Nova Scotia sangha members came together to discuss aging related issues. Several key categories were identified: health, housing, legal issues, mutual support, end-of-life and elder wisdom and practice.
A steering committee on aging was formed to focus on priorities and begin taking action. The committee has been meeting monthly and has identified some priority issues and projects.
One of the first tasks was to compile an email list of Nova Scotia sangha members who are 60 years of age and older. This list provides an efficient means for ongoing communications about aging and will further serve to connect with and support seniors in need as we develop our social support network.
To also facilitate in communications, the steering committee submits articles and information on aging in each issue of the Halifax Shambhala Banner. Articles on the Canada Pension Plan, aging in community, hearing loss and hearing aides are some subjects that have been covered.
Last November the steering committee hosted "A CALL TO ACTION", an open meeting with over forty people attending. Three action groups were formed during this gathering: Support group, "Be Prepared" group (funerals/after death arrangements) and Senior Housing group.
We encourage you to begin conversations, and working groups on aging at your centers. Let us know about the groups that you have started, or would like to begin, and how you are celebrating, supporting and honoring aging. For further information you can contact: [email protected]
~~
This is the fourth in an ongoing series of articles on Aging in Shambhala. The first consisted of remarks by Sakyong Mipham Rinpoche on aging (click here), the second examined a Shambhala 'Statement on Aging' (click here) and the third shared a story about the work of Ann Cason (click here).
Post Tags:
Aging in Enlightened Society