Monday
Community Articles
Living in the Challenge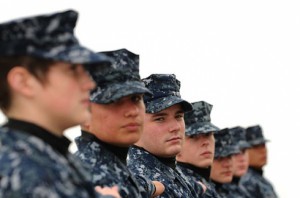 On serving in the U.S. Navy and being a Shambhala Buddhist
by Ben Biggs
I get a lot of questions from the Shambhala Buddhist community about what it's like being in the Navy and why I joined… so here you go!

What it's like: one person's experience
Being in the military is an ordinary situation once you get used to it. Just the word "Military" invokes images of board rooms full of uniformed officers working up a complicated strategy or a Soldier employing great heroics, or some Sun Tzu quote …

"And so one skilled at employing the military –
Subdues the other's military but does not do battle,
Uproots the other's walled city but does not attack,
Destroys the other's state but does not prolong.
One must take it whole when contending for all-under-heaven.
Thus the military is not blunted and advantage can be whole.
This is the method of strategy and attack"
Actually it's a very ordinary situation with people going to work and going home, on deployment or stationed in the states, although I can't speak for those in active combat. But unless you're in a war zone it becomes just like any other job with people to relate to, bosses to deal with, and social choices to make. Wisdom like the above quote from The Art of War becomes employed just in daily life like anyone else. Although it tends to be more aggressive and generally offensive than civilian life, in my experience this is due to the totality of the Navy environment. The vulgar sailor moniker is definitely not undeserved. And there can be a lot of survival-of-the-fittest and one-upmanship. Social politics and hierarchy can get painful, and there is a lot of judging others and talking behind backs. And don't get me started on the complaining (I never do that)… but hey, I'm not here to carve up the boys and girls in blue, there are a lot of great people with strength and decency in the Navy, and there is a lot of dignity and humor in the higher enlisted and officer ranks.
In many ways it's easier than civilian life, we are all bonded to one cause, one mission at least in a vague patriotic sense. Of course there are different views on our actions but most people see themselves as serving their country, and regardless of what you think about that view or what our Military is doing, on a personal level it does give people dignity and strength. I'm not saying it's the best way for them to get it, but the military does generally have a positive effect on it's members.
In many ways it is much more challenging than civilian life. You get stretched to your limits (at least for someone more introverted like me) in your ability to deal with people, you are thrust abruptly into a situation (bootcamp as one example) where you don't know anyone and raw personalities come to bare, and being in uniform doesn't help this. You have to go by people's personalities to get a feel for them, which can be maddening because as we all know, personalities clash.
This has been the biggest personal challenge for me – learning to accept and get along with people who I wouldn't have chosen to be around before, just because of different personalities. It's pretty much like high school (which was not a high point in my life). You are forced to just deal with it. If it were not for my Shambhala training, I may not have dealt with it as positively.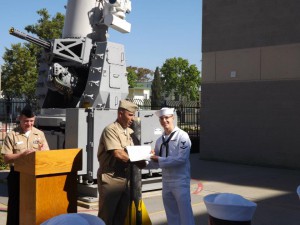 I feel like a lot of people do not deal with their challenges (emotional, social, family, etc) very positively because there tends to be rampant drinking and partying (like a college campus – surprise!), as well as the opposite side of that with people who seal themselves off from the world with TV and video games. The actual job is interesting and fun. My biggest challenge by far has been the people. Mainly my fears and my assumptions about people. My worldview as a Buddhist means I perceive things very differently from my peers, and there is challenge in that, and sometimes a "me and them" thingy creeps up.
But I do feel like I am in the right place for now. Why did I join? I've always been drawn to the Military, and my other options for going back to school were fast dwindling. Would I do it again? Absolutely. My goal is to set the tone for goodness wherever I go. We can't just ignore and shun the dark places of our culture, we have to go there and manifest. Once people's rough edges can be pried up a little bit – you can see glimpses of brilliance. I am addressing and working through many of my own fears and challenges, learning a lot about how to work skillfully with others, and sometimes not doing much of anything.
KI KI SO SO from San Diego
Check out The Last Days of a Civilian previously posted on the Shambhala Times – it is a short documentary that will give you some background to the Navy/Shambhala thing.
Post Tags:
reflection
,
soldier
,
warriorship