Wednesday
Featured Stories
Mapping the Resounding of the Profound Treasury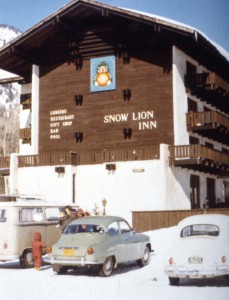 by Carolyn Gimian
photos taken at the 1st Seminary by Tenzin Parsons
Forty years ago, the first Vajradhatu Seminary was held in Jackson Hole, Wyoming. These photos show a seemingly relaxed atmosphere, at least in terms of hair styles and dress. But when you encounter the teachings that were proclaimed by the Vidyadhara, Chogyam Trungpa Rinpoche, it is hair-raising stuff!
Forty years later, as we approach the 26th anniversary of the Vidyadhara's Parinirvana and the 50th Anniversary of his arrival in the West, the original seminary transcripts are being prepared for publication as e-books later this year. With these long awaited electronic versions, finally, we'll be able to fully search terms in the transcripts. The Vidyadhara's Tibetan note cards will be included – for the first time, and it will all fit on your Kindle, iPad or maybe even on your iPhone – a frightening thought!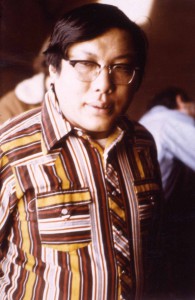 Meanwhile, the highly edited and compiled version of the transcripts, The Profound Treasury of the Ocean of Dharma, has been published in a beautiful three-volume set. For the true aficionado, a slip-cased deluxe edition is also available, with the proceeds to benefit the activities of the Chogyam Trungpa Legacy Project.
Not only has the Profound Treasury been published, but all 2,000 pages are being read aloud by groups and individuals around the world, beginning on April 4th. I'm staring at the map of the readings, which is growing everyday. I love this map! I relish clicking on the readings and seeing new ones appear when I check back.
There's the reading at the Boudha Stupa in Boudhanath, Kathmandu, Nepal. I love the idea that someone is reading from the Profound Treasury there. An organization called the Art Monastery Project (artmonastery.org) is reading Mahamudra and Awakening the Heart in California. Who are they? It's intriguing.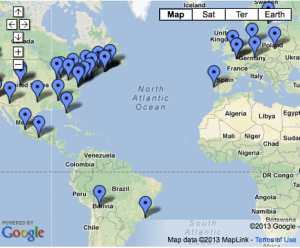 View The Profound Treasury – Read-a-Thon in a larger map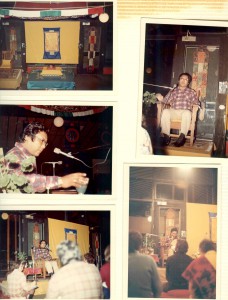 People are reading in Lisbon, in London, and Los Angeles. The 3 Ls. There's a reader in Brazil and a reader in Cleveland. Someone is reading at Sherubtse College in Bhutan. Tuscon, Tiburon, Toronto – 3 Ts are reading. Paris, Pasadena and Providence – the 3 Ps. Shambhala groups in Southwest Michigan, Boulder, Halifax, Providence, and Brunswick are all reading. The monks and nuns at Gampo Abbey are reading Ati. Boulder is reading ALL of Volume One. Good for Boulder!
The readings will begin on April 4th and continue until September, when Judy Lief will read the final chapter at the Shambhala Mountain Center. As the editor of the entire three volumes, she is a fitting reader indeed to end the marathon.
On April 6th, a panel at Naropa University will hold a conversation about Saints, Scholars and Dharma Bums: The Legacy of Chogyam Trungpa in the West. This is the first of four panels scheduled in April and May. Look for a blog about the readathon and panel in Boulder, following the panel on the 6th.

Get engaged! Click here for more information.
Post Tags:
Chogyam Trungpa
,
Profound Treasury