Saturday
Video, Audio, Photos
Phenomenal World Takes Bodhisattva Vow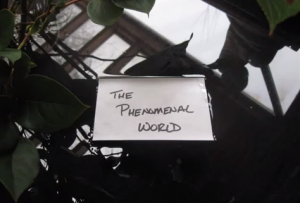 Snapshots of Basic Goodness
This monthly feature highlights snapshots of basic goodness taken by YOU, our readers, as seen out in the world, on the street, in the countryside, in another country, at work, home, garden or grocery store.
This month, instead of our regular feature "Snapshots of Basic Goodness", the Shambhala Times is pleased to share this video of snapshots, taken at Karme Choling during a recent Enlightened Society Assembly. The photos were taken and collected into this video presentation by Andy Richard, resident of Atlanta. As a play on the theme of basic goodness and enlightened society, Andy framed the photos as the story of the phenomenal world taking the bodhisattva vow. Enjoy!


Share your moments of basic goodness with us! Visit us on Facebook: Shambhala Times Magazine.
To see previous posts in this series, please click here.
Post Tags:
Snapshots of BG
,
videos