Saturday
Video, Audio, Photos
Without Elaboration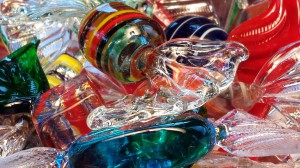 COLUMN: Snapshots of Basic Goodness
by Dan Peterson, Seattle
During the third class of Wisdom in Everyday Life we entered into a rather feisty discussion of how preconceptions and habits veil our capacity to directly experience the richness of our environment. If we do catch a glimpse of this vivid world it is soon subsumed by our conceptual efforts to name what we see, or create a context, to make our experience safe. One class assignment was to find a place to sit down for ten minutes a day – with no agenda – not even to meditate. The assignment was to notice.
The next class we saw Miksang photos posted by Charles Blackhall on Facebook. The assignment for the last class was to simply photograph what we saw, without elaboration. There was no training in Miksang photography – so we called this pre-Miksang. We hope you enjoy the photos!
~~
We invite you, our readers, to contribute.
See a moment of basic goodness in your life? Share it with a photo. Send your submissions to the Shambhala Times at: [email protected]. The best three for each month will be featured, but it's not a competition. If you have more that you want to share – contact your local Shambhala Center and see how you can get involved with your local blog, and visit our Facebook page to see more: Shambhala Times Magazine.
To see previous posts in this series, please click here.
Post Tags:
miksang
,
Snapshots of BG