Saturday
Video, Audio, Photos
365 Photos of a Day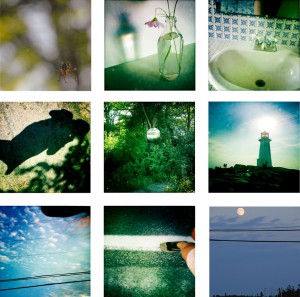 COLUMN: Snapshots of Basic Goodness
by Firth MacMillan, Nova Scotia

The Tao Te Ching asks, "Do you have the patience to wait until your mud settles and your water clears? Can you remain unmoving until the right action arises by itself?"
It wasn't the summer I'd planned. Our realtor suggested we turn my studio into a living room to make the house appealing to more buyers. I agreed, but was worried about where and how I was going to make the large sculpture for my exhibition in February. As the weeks wore on I became less and less interested my alternative plan – carving it in the dining room, cleaning up and hiding everything for house showings – and decided to make the piece in the fall when I got back to Toronto. Instead, I gardened, picked berries, made jam and mowed the lawn. The weather was unusually beautiful in Nova Scotia that summer – hot and sunny – and I was in and out of the water like a duck. I had enough to do so that there was some structure to my days, but not so much that most things couldn't be done 'tomorrow' if need be. As a consequence of all this, I got a pretty good handle on 'living in the moment'. At the end of the summer, on August 30, 2012, I ended my morning writing with the words "A photo day. Everything is illuminated."
I took a few photos with my phone – in my neighbors yard where I'd been writing – the tide, his enormous sunflower…I crossed the street to the back of our house to check in on the spider I'd been writing about and photographed her making her web. The silk strands appeared to come out of her backside and in fascination I again watched her guide each strand into place and then move up the web to the next segment. I wandered around the yard having a morning look, and took some photographs. I checked out the lake, more photographs. After breakfast, while shooting the weeds beside my chair, I thought, "Wow, I am really on a roll here. Everything is fascinating to me this morning." I recollected how some people take a photo a day for a year and post them on Facebook and thought to myself, "Really, at this rate, I am going to take 365 photographs TODAY."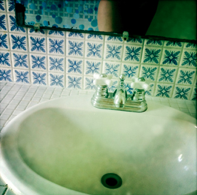 I did the laundry; I made breakfast and did the dishes, and ran an errand up the road. One moment led to the next and I felt like taking pictures of all of it. I sat down to a late lunch and to answer some emails and read that my soon-to-be studio mate in Toronto had changed her mind and was going to take the window space in our studio after all. WHAT!?!
WHAT?!!
I stormed and stewed. "We've already been over this!" I dug out past emails. I composed and recomposed. I made my case. I got a headache.
In frustration I pulled away from the desk. "$&@! it! I'm going to Peggy's Cove; I'm going to get a double dip ice cream from Dee Dee's and today they are going to have Mexican Chocolate!"
I enjoyed every bite. The cone was broken and I had to pay close attention or lose the whole thing to the grass. Finished, looking down at my fallen chocolaty napkin I thought – "My photos!!!" – and started up again.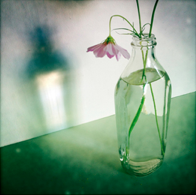 I wandered the loop of the Cove and then moved the car out to the highway, walking my usual walk to Polly's Cove taking photographs while the sun was beginning to set. The evening was unbelievable – just watching the cloud formations shift in front of a blue sky wearing only a short-sleeved t-shirt. I walked back as the light was getting low. It was almost too much when out of the clouds a full moon rose.
How do I make sense of this very ordinary, yet completely extraordinary day? The Hellenistic philosopher Philo wrote, "Today means boundless and inexhaustible eternity. Months and years and all periods of time are concepts of men, who gauge everything by number; but the true name of eternity is Today."
The exhibition, August 30, 2012: 365 Photos of a Day is a portrait of this day, one moment unfolding into the next.
~~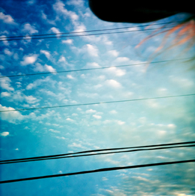 365 Photos of a Day
Exhibition: August 11-August 30, 2013
jobealegallery.net
Opening Reception: Sunday August 11, 2013 3:00-5:00pm
Closing Reception: Friday August 30, 2013 6:00-8:00pm
Gallery Hours: Mon-Sun 11:00am-5:00pm
Jo Beale Gallery Fine Art
The Old Red Schoolhouse
124 Peggy's Point Rd
Peggy's Cove, NS
Post Tags:
photos
,
Snapshots of BG