Wednesday
Community Articles
Dizzy with Dharma
COLUMN: Aging in Enlightened Society
On Life, Living, and Aging Well
by Ann Cason, Portland, Oregon
Someone once asked His Holiness the Dalai Lama how he felt about dying. He answered that he "looked forward to finding out if his practice was working." When the Sakyong tells us that we are at a crossroads, I flash on weather disasters, then think about how many of the older students will grow frail or die in the next few years.
Are we looking forward to testing our practice? Or do we wonder where we will live and how we will be cared for with not enough money? What can we do to make progress to help ourselves and others? In Oregon, which is known for its assisted suicide program called "Death with Dignity," we concentrate on life and living.
Portland, Oregon is a city of neighborhoods. Along with a reputation for being weird, good neighbors abound. Our Shambhala Center reflects the neighborhood way of being in that it likes small groups or circles. In addition to the regular Way of Shambhala study curriculum, Portland Shambhala Center works on the Sakyong's request to be "less like school and more like life."
We have delegs, Kid's Club, Young Meditators (under 35) group, Heart of Recovery group, No Longer Alone, Ashe Society, Ikebana, and Community Care. We also have teams: Center Cleaning team, Tuesday Night team, Practice and Study team, Shambhala Arts team, and the Oregon State Prison meditation teachers, known as the OSP team. Among all the circles and teams, you can get dizzy with so much activity.
As one of the oldest of the older students, I am helping to initiate the Portland Aging Mandala to look for ways that we can help ourselves to go through our aging with dignity and with the ability to find the needed supports, both internal and external. Our first meeting had 21 people ranging in age from 20 something to 91. We formed three discussion groups: Empowerment, Suffering, and Caregiving.
There was a great desire to transcend ageism to see our aging as part of the whole stream of human life. We spoke of wanting to host a Rite of Passage ceremony, which the Sakyong gave us last year, as a way to appreciate the opportunities and challenges of each decade of our lives. With tenderness we expressed fears of loneliness, vulnerability, and loss. Fear as the first step to fearlessness was right there. How are we to enter the world of old age?
After the sharing of the discussion groups, we did an environmental contemplation, and had a reception with gluten free chocolate cake and more discussion. We will meet again on February 1st, 2014. In the meantime, we have created a Google Group forum to keep up with what we have discussed and to let new topics arise before the next meeting.
For me, already, a new topic of interest has arisen. It is the Villages movement, a model of community care and community building that interests me as a way to get involved in a grass roots way to prepare for our own care. The model, which was started in Beacon Hill in Boston about 15 years ago, is spreading around the country. Villages NW plans to have six villages around Portland within three years and one functioning by the end of 2014. It works like this: Within a large neighborhood that contains 10,000 people, 300 will be found who want to be part of the village.
If services are needed, the contribution might be $1200 per year. People who only want the social network might pay $300 per year. This money will be used to coordinate and place volunteers and services for all of the members: transportation to the doctor or shopping, or taking the cat to the vet. They will not provide healthcare services or medication management, plumbing, or electrical work, but will contract professional services at a much discounted rate.
The other part of the program is social. There are potlucks, bike rides and other social and educational opportunities. Salons should fit nicely into this structure as well as Learn to Meditate groups, Ikebana, and support groups for older age worriers who want to be warriors.
Not everyone that I met at the organizing meeting lived in their own homes; others lived in apartments, co-housing, and even senior living. You can live anywhere as long as it is within the boundary of your neighborhood. It was a diverse group of people. They all want to be with both young and old. They all want to experience meaningful aging that will contribute to society. As a Shambhalian, I look forward to reaching out into the greater Portland community, connecting, and letting basic goodness flow.
To read more articles in this Column, please click here.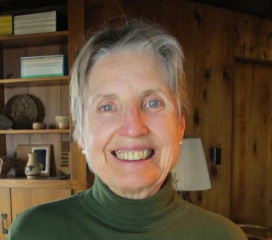 ~~
Ann Cason is a pioneer in bringing the principles of mindfulness, compassion, and respect into the care of elderly people. Her book, Circles of Care (Shambhala Publications) is an innovative exploration of the issues involved in working with old age. Her insights come from many years of professional and personal experience. She is a geriatric care manager based in Portland, Oregon and is a member of the Shambhala Working Group on Aging.
Post Tags:
aging
,
Aging in Enlightened Society
,
Portland
,
Village