Monday
Community Articles
Illness in Older Age
COLUMN: Aging in Shambhala
On January 26th, Ann Cason and David Whitehorn will give a Shambhala Online presentation on the topic of illness in old age. As an introduction, here is a personal reflection on that experience.
The experience of illness in older age
a personal reflection by David Whitehorn
Of course illness happens at every age and stage of life. Young children frequently get sick, sometimes dramatically so. Teenagers, young adults, those in mid-life, we all have experienced illness multiple times throughout our lives.
In my own case there have been the usual bouts of flu and various health scares over the 71 years I have been alive. However, a recent illness that lasted close to a month seemed to be a somewhat different experience, perhaps because of my age. Reflecting on this recent experience of illness, three major themes emerged.
They are:
1. The real possibility of death
2. Attachment to health as opposed to illness
3. Finding an appropriate level of activity
The real possibility of death
The recent illness came on very suddenly, seemingly without warning, with intense muscle pain and an overwhelming sense of vulnerability. In the first few hours the thought recurred frequently, "I wonder if I'm going to die".
I remember having an intense flu when I was much younger and joking that dying might be better than suffering with the body aches and fever. But this time the sense of the possibility of death was quite different. The reality of that possibility seemed quite believable.
Perhaps this was in part due to the recent death of a very close friend. Interestingly, at one point in the illness, when my symptoms seemed to be intensifying, I went to the Emergency Room at the Halifax Infirmary. I was acutely aware that my friend had become suddenly ill and come to the very same Emergency Room where he died. In my case I was sent home with reassurance that my illness was not life threatening at that point.
Now that I am feeling better the reality of death has again faded somewhat. I know on an intellectual level that it is possible, but at deeper levels I can't quite believe that it will happen to me. During the illness, however, there was a more intuitive sense that death was real.

Attachment to health as opposed to illness
The sudden transition from being 'healthy' to being 'ill' highlighted for me the sense that being healthy is 'normal' and being ill is 'abnormal'. But as this illness dragged on over several weeks, with no end in sight, being ill began to feel familiar and became, in some sense, my new 'normal'.
At that point a friend loaned me a book entitled How to be Sick, written by Toni Bernhard. Ms. Bernhard is a Zen practitioner (and a law professor) who suddenly became ill ten years ago with some form of viral infection and remains sick to this day. In the book she describes her struggles to come to grips with this new reality and how she had learned to apply her Zen practice. Her inspiring experience demonstrates that for a contemplative practitioner whatever life brings can be brought to the path and that spiritual realization, and living a meaningful life, is not conditional on being healthy as opposed to being ill.
This insight also has relevance for me in relation to my professional work with young people who have experienced mental disorders, particularly psychosis. For many of those young people, and their families, encountering mental "illness" involves a significant change in direction for their life trajectory and a process of learning to incorporate some degree of ongoing mental disorder into a meaningful and satisfying life.
For me, this recent illness exposed my attachment to being healthy and presented the challenge of living a full life regardless of the conventional state of 'health' or 'illness'.
Finding an appropriate level of activity
Interestingly, my recent illness came at a time when I was quite busy and active. I had multiple projects on the go with frequent meetings scheduled. As well, I was about to embark on a three week trip to the states with several stops along the way for dharma programs and scientific conferences. In preparation I had been exercising regularly. Yet, in retrospect I can see that I was not really paying attention to my body. I was pushing myself to do more and more.
Whether that high level of activity had anything to do with the sudden onset of illness is not clear. But as the illness set in, and the seriousness of it became clear, I was forced to cancel all of my travel plans and to stop work on all of the various projects.
The process of withdrawing from all of these activities was interesting in that a number of people stepped forward to fill in for me so that, in the end, all of the essential projects continued to move forward without me.
As the illness finally has resolved and my energy has returned, the question of how much activity I should resume has come to the fore. There is a strong intuitive sense that I need to be careful about what I get involved with and how much energy I put into various projects and aspects of my life. Being more attentive of my health seems an obvious priority.
Finding an appropriate level of activity, for me, is also closely related to the Shambhala vision and teachings. Enhancing lungta – life force energy- is a core practice, along with contributing to activities that support the emergence of good human society. So the point seems to be to cultivate life force energy and use it wisely.
In Conclusion
The experience of illness, as many people have noted, provides a powerful opportunity to look more deeply into how we are relating to our life and the choices we are making about how we take care of ourselves and use our energy to contribute to the world. As we get older, with more experience with life and with contemplative practice, encountering illness may be even more meaningful.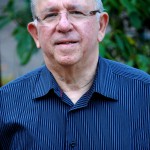 ~~
David Whitehorn, PhD, MSN has been a student of the Sakyong Lineage since 1971. He is a member of the Desung Council and past-chair of the Shambhala Working Group on Aging.
Note: This article first appeared in the Halifax Shambhala Centre Banner (newsletter) for Nov/Dec 2012.
To read more articles in this Column, please click here.
Post Tags:
aging
,
Aging in Enlightened Society
,
fearlessness
,
Shambhala Online