Wednesday
Community Articles
Old Age is for Warriors
COLUMN: Aging in Enlightened Society
by Dixie Griffin Good, Director, Shambhala Online
"We're delighted that the Working Group on Aging has organized presentations by three outstanding speakers on provocative topics. If you or someone you know expects to die one day, this series is a must-see."

As Shambhalians we recognize the inevitability of growing older and of death as a central part of our path and the opportunity it provides for deepening our practice. Central to the Working Group on Aging is our statement that: "rather than viewing aging as leading to the fixation of long standing habitual patterns, with mind training (meditation practice), as we grow older there is the opportunity for the mind to become more open and less fixed."
Given the demographics of Shambhala with an increasingly large number of those over 60 years of age, the Working Group on Aging has developed a series with Shambhala Online called "Old Age is for Warriors: Facing Death Fearlessly."
We are fortunate to have three stellar Buddhist teachers presenting interactive on-line teachings in January, February, and March 2014. Co-sponsored by the Shambhala Working Group on Aging and Shambhala Online, the series is the second endeavor to bring teachings on aging, death and dying to the Shambhala community.
Acharya Emeritus Judy Lief will present: "Getting Intimate with Death," January 26th, 1pm eastern.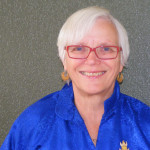 Acharya Lief states: "There is no better teacher than Guru Death and nothing more important than listening to what she has to say. But it is hard to avoid shutting down or settling for vague truisms. Therefore it is necessary and important to rouse the courage to really directly look at our experience, ask questions, challenge our assumptions, and dig deeper."
Acharya Emerita Judy Lief is an author, teacher, editor and former Dean of Naropa University, who has been presenting classes and workshops on a contemplative approach to death and dying, and on the teachings of The Tibetan Book of the Dead, since 1976. She also offers workshops and retreats on the contemplative care of the dying for pastoral counselors, hospice workers, caregivers, and medical personnel. In addition, she is a founding faculty member of the Courageous Women, Fearless Living Cancer Retreat, held annually at the Shambhala Mountain Center.
Acharya Eric Spiegel will present: "Contemplating the Bardo," February 9th, 1pm Eastern.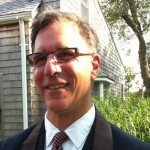 Acharya Spiegel states: "The time after death is said to be a treacherous pathway, and as practitioners we have enormous opportunity to look directly at our experience of 'self' as both solid and simultaneously empty. We explore ways to contemplate the time of death, and will discuss the contemplative practice 'Armor of Fearlessness: Chant for the Intermediate State' which was written by Sakyong Mipham Rinpoche during his yearlong retreat." Acharya Spiegel will also discuss the two funeral ceremonies now practiced in Shambhala: The Sukhavati and Shing Kam: Ceremony of the Shambhala Pure Land.
Acharya Eric Spiegel has been engaged in the contemplation of death since his teens. He has taught on death and dying from a practice point of view and worked closely with students to integrate serious illness and the path of awareness.
Andrew Holecek will present: "Obstacles Into Opportunity" on March 9th, 1pm Eastern.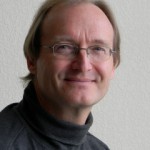 Andrew Holecek states: "If we relate to the end of life properly, we can transform the greatest obstacle in life (death) into the greatest opportunity (enlightenment). Aging and illness are a ngondro for death. With the proper view, we can gracefully surrender to what nature is teaching us, and look at retirement as spiritual retreat."
Andrew Holecek has completed the traditional three-year Buddhist meditation retreat, and offers seminars internationally on meditation, dream yoga, and death. He is the author of "The Power and the Pain: Transforming Spiritual Hardship into Joy," "Preparing to Die: Practical Advice and Spiritual Wisdom from the Tibetan Buddhist Perspective," the forthcoming book "Meditation in the iGeneration: How to Meditate in a World of Speed and Stress," and the audio learning course, "Dream Yoga: The Tibetan Path of Awakening Through Lucid Dreaming" (Sounds True).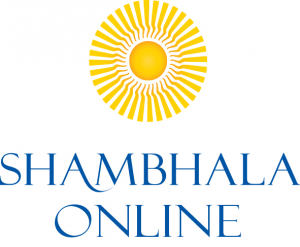 The format consists of a presentation with a teacher, discussion, and questions. The classes can be taken individually at $15 per talk, or you can register for $30 for all three! To register, visit: www.shambhalaonline.org
Technical requirements: A computer with a wired, high-speed Internet connection.
Please join us in our online series: Old Age is for Warriors: Facing Death Fearlessly!
For more articles from this series, please click here.

Post Tags:
aging
,
Aging in Enlightened Society
,
death
,
death and dying
,
Shambhala Online