Wednesday
Community Articles
Aging with Dignity and Confidence
COLUMN: Aging in Enlightened Society

Live Online Video Talks announced by the Working Group on Aging
Aging has the perceived stigma that we are becoming less useful members of society which can erode our confidence. Aging eventually may further insult us with debilitating disease, dementia and frailty. How, considering the physical and emotional suffering induced by the natural process of aging, do we stay connected with our human dignity, and the everyday-life contentment, joy, fearlessness and wisdom represented by the four dignities of the Shambhala path (tiger, lion, garuda, dragon)?
The three talks in Aging Series 3: Aging with Dignity and Confidence explore the challenges of recognizing and reconnecting with our inherent dignity and confidence throughout the aging process, both our own and that of others. Please follow this link to view the series with your center, or as an individual, and to participate in live discussion with our three distinguished speakers: Click here.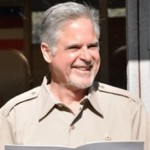 February 8, 2015 "Good Quality of Life in Old Age: Medical, Social and Dharma Aspects", by Dr. Aaron Snyder
Dr. Snyder gives us the good news that there is much we can do to maintain dignity and quality of life through combining dharma with latest research into health and social interaction.
Aaron Snyder, MD, began his clinical career as a home health aide with Dana Home Care in 1981. He has had medical practices in general family medicine, geriatrics and medical ethics. Dr. Snyder attended Seminary in 1978, and has been a teacher in the Shambhala Buddhist tradition for 30 years. He is currently personal physician to Sakyong Mipham Rinpoche and his family, and commander of the Lamen Corps of the Dorje Kasung.
March 8, 2015 "Dementia in Everyday Life", by Ann Cason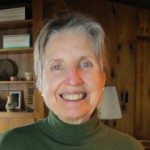 Ann Cason offers a Shambhalian perspective on finding dignity in a disease that strikes many people living longer lives, also impacting their loved ones and society at large. Presented from the point of view of the four dignities, Ms. Cason offers advice and supports that can bring freshness to the practice of compassionate, contemplative care. Finding the basic goodness imbedded within the suffering brought on by the illness allows helper and helped to connect. This directness can lead to creating an environment of profound kindness. Each unique situation provides possibilities to take the caregiver beyond feeling stuck, into appreciation of what is being offered. Through discussion we will share experiences and find mutual support.
Ann Cason has been working with older people since 1978, training with her teachers, Chogyam Trungpa Rinpoche and Sakyong Mipham Rinpoche, as well as Dr. Ed Podvoll of Naropa University, and Dr. Ben Weinniger, founder of the Southern California Counselling Center. From them, she learned how to look at, listen to, feel the world that surrounds the often confused mind of older age. She is the author of Circles of Care published by Shambhala Publications and is the co-director of Circles of Care LLC, consulting with aging people and with families who care for loved ones.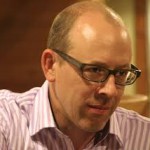 April 5, 2015 "The Swift Passage of Time" by Shastri Jeffrey Stevens
Is life long or short? How valuable is each day? If we ignore simple truths about aging and impermanence we lapse easily into aloofness toward our mortality while seeming to act as if our life will continue forever. In this talk, Jeffrey Stevens will help us contemplate our real situation so that we can recognize the most important opportunities before us. According to the Shambhala teachings, establishing a realistic outlook toward the passage of time enables us to harvest vast moments of nowness that bring meaning and vision into our everyday experience.
Shastri Jeffrey Stevens first met Sakyong Mipham Rinpoche in 1996, and has served him as editor and Machen. He was appointed Shastri in 2010, and Herald of the Kalapa Court in 2014. He runs a financial management firm in Denver, Colorado, where he lives with his wife and cat. Born in Hawaii, he plays a guitar handmade in Cognac, France. He is beloved by his ever-increasing number of students, who enjoy his humor and benefit immensely from his profound grasp of the tenets of the Path.
~~
One of the primary objectives of the Working Group on Aging is to help centers form aging groups, and to disseminate information on aging to those who can benefit from it, whether they are in the prime of life with relatives and friends who are suffering age-related difficulties, or they themselves are beginning to notice the "swift passage of time."
The Aging Series, in its third year, is viewed as a group by a number of sanghas around the mandala and by hundreds of individuals, and is a good method to develop interest in building aging groups within sanghas. Year 1 and 2 of the Aging Series can be accessed via this link: please click here.
For additional information on the objectives of the Working Group on Aging, follow this link to the December Aging in Enlightened Society article by clicking here.
Post Tags:
aging
,
Aging in Enlightened Society
,
Shambhala Online