Friday
Community Articles
Facing Death Fearlessly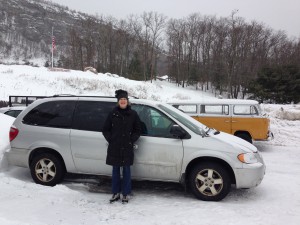 COLUMN: Aging in Enlightened Society
A Journey to a Class
by Irene Woodard
I recently came across Roger Angell's article, "This Old Man," in the New Yorker. It was five pages of brilliance, heartache and tart jokes. Whooppee, I say to myself, I have just won the writer's olympic gold! Go read this article I'd like to say to you, the reader. How convenient, coincidence has knocked on my door. What is left to say? I need not add a word…
I really mean this, you may stop here. Roger Angell is a much better writer than I will ever be.
The rest of this article is to encourage you to jump online and take the Facing Death Fearlessly Shambhala online class. I for one have avoided these types of classes, not willing to jump into this topic, because I was not ready. I started coming around to Shambhala when I was 24. Am I now one of the old people? I was scared.
The photo along with Angell's article has him seated on an outdoor bench. He wears a baseball cap. The hat I wear is a grey ski cap, with hearts knit into it a lighter shade of grey, only a few ever notice they are hearts. Heart hats are for 3 – 7 year-old girls, mostly pink or purple or magenta. This hat is 15 years old at least. It's jaunty and receives comments. My friend Katy, who was driving by the auto mechanic on Valentine's Day, located me just by the hat hovering above the cars.
Why was I at the mechanics? Having shoveled out of a new 15 inches of snow, beneath my van was a crop of yellow spots. I took it in to investigate the leak. The car has 139,000 miles. In human years, the car is old. We are both showing our mileage, grey hair and a little rust. Mark, the mechanic, says it is the input gasket. Not because of anything I had or had not done; they just get old. I called Randy, my auto guy on Long Island, who has been servicing my vans for the last twelve years and he remarked that input gaskets don't usually go out on that model, suggesting I get a second opinion. I did, but no one was able to detect a leak.
A few weeks ago, Shambhala Online posted a new set of three classes in a course called Facing Death Fearlessly. At a programming meeting that day, we talked about the idea of doing it at Sky Lake, live-streamed. Without hesitation, we jumped! Sometimes we ache over these decisions. Should we or shouldn't we teach this or that. Not that day. I pronounced that I could lead the second one. A few days later, I wondered what had I done? I really was going to be at this class on aging and death…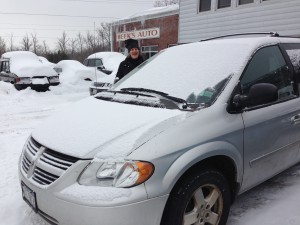 So this is about aging, my hat, my car and getting old. Even though my hair is grey, I had not considered that this type of class was one I belonged in until now. The hesitation of walking through this portal of life had me burning rubber beneath myself, stuck on the ice. My friend, Jen, carries a fifty pound bag of sand on her shoulder to the van stuck on ice and scatters it in front of the tires. I put the car in gear and the car glides out.
Facing death fearlessly was signing up for the class. So the truth is, this article was not about the class but simply about the journey to get to the class. If you want to know more about aging and death read Mr. Angell's article, go find the class online, or put on your hat and look in the mirror.
~~
Join the online class! The classes can be taken individually at $15 per talk, or you can register for $30 for all three! To register, visit: www.shambhalaonline.org
Technical requirements: A computer with a wired, high-speed Internet connection.
For more articles from this series, please click here.
Post Tags:
aging
,
Aging in Enlightened Society
,
fearlessness
,
Shambhala Online