Friday
Dharma Teachings
Is Shambhala Just for Seekers?
COLUMN: Dharma Teaching

by Russell Rodgers, Nelson, BC
Recently I was at a gathering of meditation instructors, and the main topic of conversation was why so many people come through our doors at open houses, and so few "stick". The conversation, by now very familiar, went back and forth about what we were doing wrong and how we could improve by doing this or that, not doing chants and so on.
Perhaps we are asking the wrong question. Perhaps most people just want to learn about meditation, and having been instructed, are satisfied. It's true that here are always a small number of people who are ambitious — if you show them a spiritual ladder, they will climb it. We are very good at presenting ladders: Shambhala Training 1, 2, 3, 4,……. This evening class and then that class, each one a pre-requisite for another. Then there are a bunch of expensive assemblies – more rungs on the ladder. These are followed by practice requirements and then an unending succession of advanced assemblies. All require time and travel. If you are really good at climbing ladders, you get to sit in the teaching chair with rapt students in front of you.
There are other people who are not excited or challenged by ladders. They are engaged in their livelihoods, families, and marriages and they find those engagements completely engrossing. Ladders are not a priority, especially if they interfere with other things. Perhaps they just want to add a bit of meditation to the mix in order to make their lives more manageable. Hearing about basic goodness cheers them up. Some will take the odd class, but not because they see a ladder to climb. They are just curious and the timing happens to work out. Maybe they make some friends. And maybe the sight of so many ladders everywhere makes them feel like they don't fit with the organization's priorities.
Personally, I climb ladders. Back in the 1970's, I left my wife and three kids on welfare so that I could go to dathun. I'm not proud of that now. But that was how a lot of the early students were — seekers and hippies who would drop everything to go and study with Chogyam Trungpa Rinpoche. Because of that we are now teachers, which is probably good…. But then again, times have changed.
One of the things about traditional Buddhist societies is that most people don't become serious practitioners. They accept that they are not ladder climbers. In our early sangha, we used to think that this was a sign of corruption when most people didn't practice. Historically, though, it's the norm, and was probably the norm even during the golden eras of Buddhist culture. Where it becomes a problem is when even the ladder climbers, the seekers, don't practice. Those are the people who will eventually become teachers and begin to teach corrupted dharma.
The fact that most people in traditional Buddhist cultures aren't serious practitioners doesn't mean that they aren't Buddhist. Those cultures support people who are practicing because they recognize that everyone benefits even if only a few people achieve realization. Most ordinary people aspire to kindness, even though they sometimes lapse. It's like Westerners sending astronauts into space: for us, that is a national priority even though we know we can't all be astronauts. In those Asian societies where Buddhism is still strong, an equivalent national priority is Buddhist wisdom.
In Tibetan communities, people come for teachings, celebrations and initiations. Some become child monks because the only available schooling is in monasteries. In late teens and twenties, they often leave when secular life calls. Then, when they get too old to work, they plan to say lots of mantras. In my travels in Buddhist cultures I was surprised to see how matter-of-fact people were about their choices. There was an attitude of, "That's life. It's just how it is. I'm not called to be a monk in this life."
I had the fortunate opportunity to visit many of the monasteries in Eastern Tibet that Chogyam Trungpa Rinpoche trained in. Some were on a grand scale — like Western cathedrals. Most had been re-built after the destruction of cultural revolution. Many had hundreds of monks attending monastic college. Obviously the surrounding yak herders supported the monks there. Many families must have sent sons to the monastery. But it also was obvious, from the sheer scale and modernity of the buildings, that money was flowing from elsewhere. The most likely candidates for such benevolence are wealthy people from China and Taiwan. Vancouver, which has a large Asian population, also sees some Buddhist temples lavishly funded – but not the ones, like Shambhala, that don't cater to them.
It probably helps that many Asian Buddhists believe in accumulating merit by supporting practitioners. Probably some anticipate that by accumulating merit, they will be reborn as practitioners themselves and have a chance at enlightenment. Lacking such a deeply embedded view of merit and rebirth in the West, we struggle to pay salaries for the skeleton staff at Shambhala International. Most of our centers are financially unable to buy their own buildings. But I suspect there's more to it than lack of belief in merit and rebirth.
There has to be a balance between ladder people and the broader community. Certainly we need seekers: they will become future teachers. If seekers have strong study and meditation practices, hopefully they will be resistant to corruption. But sometimes ladder people are a bit arrogant about broader community people — "they aren't practicing like I am. There must be something wrong with them."
In the early days of the community, families had a hard time. We didn't appreciate that enlightened households were part of the path. My former wife put it metaphorically but succinctly: "Chogyam Trungpa was the other woman in our marriage. If I had a shotgun, I'd shoot him."
Often people come to us wanting part of what we offer, perhaps meditation instruction and a sense of sane, warm community with a view of basic goodness. But we have to appreciate that most are caught in a delicate balancing act. Attending assemblies involves the shared family budget, and most likely limited holiday time that has to be spent away. When both spouses are ladder people, it's possible. If only one is, it's really hard.
What would it be like if we built Shambhala centers around the needs of the broader community? How would we balance the needs of seekers and community? Probably a community oriented Shambhala Center would have more programs for children. Probably we would have cultural and arts events organized around a theme of basic goodness. Maybe the ladder people, like the monks in monasteries, would organize ceremonies and blessings that acknowledge people's basic goodness. And, as Sakyong Mipham says, centers should have food, conversation and meditation, in that order.
We could also look at the time-tested activities of traditional monasteries and churches. These have been discovered to work successfully across many cultures and times. For instance, in addition to sermons, churches have Sunday schools and choirs. People who studied with Khenpo Tsultrim Gyamtso Rinpoche appreciate the power of song to communicate dharma on multi levels. Singing together can lead to great community building.
In a church or monastery, you can go to the lama or minister and ask for personal advice. There are blessing ceremonies like funerals, weddings, christenings and baptisms. Lamas guide people through the bardo, and priests and ministers offer prayers for the dead. Sometimes lamas give names at certain stages of a child's growth. Churches do philanthropic work — supporting the poor at home or abroad. Ministers and lamas visit sick people. In churches, the congregation prays for them. Many churches in my town make themselves available for concerts, lectures and cultural events.
I'm not saying that these activities are all appropriate for Shambhala Centers. Chogyam Trungpa Rinpoche was scathing about the corruption of old Tibet, where people had forgotten how to practice meditation and instead engaged in spiritual materialism — doing meaningless ceremonies that fed the egos of lamas and lay people and made them feel more solid and virtuous. Somehow we have to be clear to the ladder people that they really need to sit a lot if they want profound realization. Little practice will probably yield scant results, and lots of practice is more likely to yield big results. At the same time, we need to provide for people whose lives at this point of time just don't permit that kind of practice. Perhaps some sort of symbiosis can be worked out.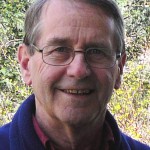 ~~
Russell Rodgers has been wondering about this kind of topic for the 38 years that he has been practicing. He resides in the Kootenay mountains of British Columbia, in the town of Nelson, and is supporting the Dharma Teachings column on the Shambhala Times with occasional articles.
Post Tags:
Dharma Teachings