Friday
Community Articles
Turning Towards Conflict…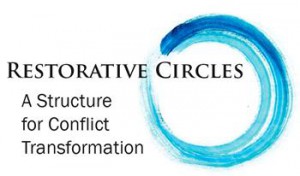 …with Fearless Compassion
article by Ann McKnight
Later this month, at the end of June, the Washington DC Shambhala Center will join with the Baltimore Shambhala Center to present a weekend workshop on Restorative Circles, a powerful process for working with conflict or trauma. Ann McKnight will lead this experiential program designed to provide a working basis for those who wish to establish this process in their communities. (You can get more information and register here.)
Ann shared this blog post with us as an introduction to the Restorative Circles approach:
Recently, our family spent some time over Spring Break with my husband's sister and her family in a semi-rural area outside of Philadelphia. When we arrived in the evening, Heather was on the phone taking a call from a frantic mother. Two other fifth graders from our nephew's after-school program had walked away from the school and could not be found. I listened, helpless, as the stream of panicked phone calls, emails and Facebook postings rolled in over a brief period of time — probably 15 minutes — after which a Facebook message indicated that the boys had been found, unharmed.
Knowing the boys were safe, the parental conversations turned in another direction. Who was to blame? Perhaps the staff of the program was negligent. One of the boys came from "the apartments" and had been in trouble before. The other boy was "good," so probably not at fault. The basic tenor was that this was something that should not have happened and someone needed to be punished or fired.
As often happens, the details available the next day were vague and the consequences still to be determined. The boy from the apartments was likely to be suspended and there would be some staffing changes. Parents were now less comfortable that their children would be safe and well-cared for while they were at work in the city. Staff would feel less appreciated. Children might feel that they have even less choice over their lives and perhaps be more likely to seek freedom in other ways that may also be upsetting to adults. Trust lessened and fear increased. And everyone was left to handle their responses in their own, individual way.
According to Dominic Barter, who named a process called Restorative Circles, when difficult situations arise in our communities we tend toward three types of responses. We can ignore it — pretend it's not such a big deal, minimize it, or simply not discuss it. We can avoid it — lock people up, fire them, marginalize them, segregate them, stigmatize them, gossip about them, or stay out of their path. Or, we can gather around those involved with compassionate attention.
The worldview of Restorative Circles seems never far from my mind. Even on Spring Break.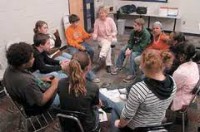 I wondered what might be possible if we were able to bring compassionate attention to this event. What if such a situation (or any conflict, for that matter) is a gift that has the potential to help us understand ourselves, each other, and the nature of what is going on in our community more fully? What if a conflict or problem is simply the arrival ofnew information about a system or community — and what if we had a process to support us in understanding that new information? What if conflict is a door opening for us to move closer to seeing basic goodness where we previously had not?
What if everyone in this situation were able to come together in order to focus on understanding, rather than on fault-finding and blame? What if each had the chance to be fully understood about:
how they are right now around what had happened,
what they were looking for at the time they chose to do what they did (whether it was walking away from the program, calling the police, yelling at a staff member), and then
together, come up with concrete, measurable, doable ideas about how they might move forward together as a community based on what they heard from each other?
I imagine that both adults and children might feel an increased sense of trust and engagement with each other. I imagine the boy from "the apartments" might be seen as an important reflection of needs not being met in the wider community. I imagine the pressures the staff experiences might be heard. I imagine the group might come up with ways the after-school program could engage 10 year old boys' sense of adventure in a way that contributes to community rather than increasing fear. I imagine that people might look with gratitude on this event as a turning point in recognizing the web of interdependence that we all participate in.
When a group of people – our family, neighbors, friends, schools, co-workers, or spiritual community — consciously choose Restorative Circles, we open ourselves to approaching life in a different way. We can support the possibility of moving with curiosity around the basic goodness underlying everything, including the pain in ourselves and our community. We understand what matters deeply to those with whom we live, can see needs in our midst that are not being met, and, perhaps, structures and processes and habitual ways of relating that no longer serve us.
I do hope you'll join me in Baltimore, June 27-29, as we learn and practice the practical tool of Restorative Circles for moving toward wholeness in our communities. For more information and to register, go to the program page.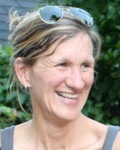 ~~
Ann McKnight, LMSW, ACSW is a therapist and educator who has devoted more than 20 years of practice and continued learning to finding the most effective ways to support the fullest flourishing possible for her clients and students. Learn more by viewing Ann's TEDx talk on the Restorative Circles process.
Post Tags:
Baltimore
,
communication
,
conflict
,
Restorative Circles
,
trauma
,
Washington DC