Saturday
Video, Audio, Photos
Exploring Shame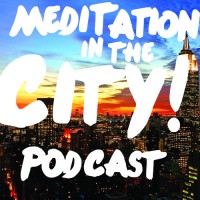 Offering Meditation In The City – the Shambhala Meditation Center of New York's very own podcast.
In this episode, Sangyum Agness Au poses the provocative question: Is there room for shame in an Enlightened Society? This topic may be on the heavy side, but the conversation is rich and deep and well worth listening to. The darker aspects of life, it turns out, are just as much what we work with on the path of being human.
Click the link below to listen to this month's podcast, and look forward to more coming soon!
If you enjoy Meditation in the City, throw us a buck or two (or five, or fifty!). Any amount will help support this podcast. It's easy, just click this link!
Podcast production by sonamgray.com
Touch the world by telling your friends about our podcast!
~~
Agness Au is a Sangyum, a lifelong designation as a personal representative of the Vidyadhara, Chogyam Trungpa Rinpoche and a student of the Sakyong Mipham Rinpoche. She is a senior Shambhala Buddhist teacher and Warrior Assembly director, former NYC Shambhala Training resident director, and current Chair of the Shambhala Commission on the Status of Women and Feminine Principle. Agness created a curriculum on the Inseparable Union of the Feminine and Masculine Principles and has presented these workshops internationally for over 10 years. Agness is retired from a 25-year career in the fashion industry as a design director, cataloger and business owner. She currently is a freelance art director, consulting for web and print design. Agness is happily married and the mother of two young men.
Post Tags:
Agness Au
,
Meditation in the City
,
nyc
,
Podcast