Wednesday
Community Articles
Shambhala Calling
Using a Conference Call Format to Present 'In Everyday Life' Classes
conversation with Mara Lenon, Shastri Christine Sloan and class participants
Mara Lenon Shares:
In April, 2010 I was going through a devastating personal loss. I wished to resume my meditation practice which had been sporadic for seventeen years and knew I needed the support of a teacher. I live 2.5 hours from the nearest Shambhala Center in Ottawa, Ontario. Because I live on a disability and have health issues which prevent me from driving to Ottawa, I knew that I couldn't go to that center. I called Shambhala in Halifax and they set me up with Shastri Christine Sloan and we began meeting by phone.
In the fall of 2011, I began to meditate with a friend by phone as a way of supporting our practice. Occasionally we listened to tapes of Pema Chodron, also by phone. I expressed my desire to include more study of the Shambhala teachings to Christine, and together we came up with the idea of a class by conference call. I did not have a computer or an internet service, but I had a very good phone plan. I also knew of others like myself, somewhat isolated and living with health challenges. Christine asked if I would find up to 6 participants and coordinate the class. Since that time we have had four 6-week classes, 1 hour per week via a free conference call service. Each class has had five or six members, half of those having taken three or all of the classes.
As participants in this experiment we would like to share the benefits of using the phone as a way to get involved in the richness of the Shambhala teachings. Following are some comments by students about the experience of receiving teachings by phone:
"I process auditorily and feel a much stronger sense of connection if I hear someone's voice versus seeing the written word. As a result, Christine's voice has become part of my practice and I often recall her voice as I encounter road blocks in my practice. I also feel connected to the other students and find that I am able to share questions and experiences quite easily over the phone. Being part of this small sangha has been an incredible support. I would not otherwise have this opportunity due to financial and health constraints."
~ Mara, Combermere, Ontario
"I appreciate the immediacy of us all being together via phone. Because I have PTSD as well as severe environmental and chemical sensitivities, I find the phone a safe way to receive these valuable teachings. I am not overwhelmed by my sometime intense reactions to others' nonverbal communication. I am also not inundated by environmental triggers. I feel that I can dip my toe into a real connection in real time without feeling overwhelmed. I do not have access to a computer and even if I did, I find the verbal connection to be more personal. In fact, this mode of teaching and learning is my first preference."
~ Linda, Kitchener, Ontario
"My career as a visiting nurse in a rural setting entailed extensive driving over the years. Having the opportunity of phone teachings allows me to be comfortable in my own home without the expense and effort of driving long distances (not to mention the added pollution). I find the phone to be so much simpler than using a computer. I am also more apt to share poignant and personal things over the phone (I'm not as secure about privacy online). I also find the phone less distracting. I can keep my eyes closed and focus on one form of communication. I'm not distracted by looking at (or being looked at) someone else and their face or clothing, or their gender. All I'm doing is listening to Christine's voice which is full of gentleness and affirmation."
~ Irene, Palmer Rapids, Ontario
"Living over 6 hours away from the nearest Shambhala Center, I've found the meditation teachings over the phone to be incredibly enriching and valuable. It is wonderful to not have the visual stimulation and visual communication. I've found that to be incredibly freeing. Suffering from chronic illness I have not often been able to participate in group settings as I could never be sure that I had enough energy to travel to the location. As this has been over the phone, it removes a huge barrier to access as all I need to be able to do is hold the telephone. It really is a wonderful way to start the week."
~ Annelies, Lethbridge, Alberta.
Shastri Christine Sloan shares:

Shambhala Calling has been a rich and surprisingly effective format for presenting the
In Everyday Life
classes. In order to prepare individuals for each class and for meditation instruction, I send out extensive information about the view and posture of meditation, the class outline and reading assignments, and some suggestions for how to be comfortable on the phone for an hour. People are encouraged to use headsets and in one case, two persons together used a speaker phone. Using the conference call format, we can record every class so participants who are unable to be present can listen to the entire class at a later time and, as often happens, anyone can listen again at another time or use the guided practice for their personal meditation.
The group seemed to know instinctively how to take turns speaking on the phone. Until we became familiar with everyone's voice, we say our name and signal when we have finished talking. It happens quite naturally. We always begin with a check-in and the talks are usually short. Often we meditate or contemplate together with guidance and there is time for discussion. We sign off with a check-out where people are invited to say any last words to the group.
Thus far our classes have been on Monday mornings and it is the most wonderful way to start my week. Hearing human voices, all reflecting on the teachings, is a heartfelt and intimate experience. People have shared deep concerns and insights, and we have become good friends. I try to be open to the interests and needs of the group, sometimes varying the topic or plan for the morning in response to what is arising. For example, during one Meditation In Everyday Life class, a participant was going through a difficult time and another asked if there was some practice we could do to help. This lead to the presentation of a loving kindness contemplation on the spot, for which all were so grateful.
The classes work very well with six participants for the one-hour format. I plan to experiment with a larger class and longer time frame (up to eight for an hour and a half). This format seems to fill a void for people in rural areas as well as for persons unable to drive, access classes online, or preferring the phone to the computer. So much is conveyed in the human voice. If the eyes are the gateway to the soul, the voice is definitely a way to the heart.
Anyone interested in learning more about Shambhala Calling or participating in a class, can contact me at [email protected]
~~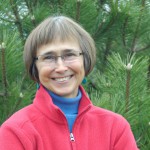 Shastri Christine Sloan has been a meditation instructor and teacher in the Shambhala Buddhist community for many years. She was a student of the founder of Shambhala Training, Chogyam Trungpa Rinpoche. In 1982 she moved to Halifax with her family to help establish Shambhala in Nova Scotia. For eight years she was a professor in the Faculty of Health Professions, Dalhousie University and until she retired in 2006, she was a consultant with the Annapolis Valley Regional School Board. Christine lives in the Valley with her partner Gregory Heming and their dog Bonnie. She is an avid gardener, beach comber, and advocate of the rural life style.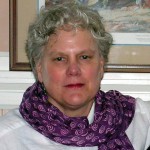 Mara Lenon lives in a cottage in rural Ontario. She has been a psychotherapist for 30 years and has recently incorporated telephone counseling into her practice.
Post Tags:
conversation
,
In Everyday Life
,
meditation
,
Meditation in Everyday Life
,
shastri