Wednesday
Community Articles
Caretaker of a Treasure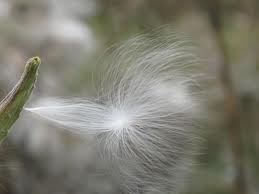 COLUMN: In Everyday Life
Sangha Member Profile
Interview with Michael Leszczynski, Karme Choling
by Aaron Delong, Shambhala Times Regional Correspondent
"When they started they were just using a basic cassette recorder and what had to have been the cheapest tapes they could buy. Talks were labeled things like 'Morning Talk' or 'Talk 2', with no reference as to date or even topic. Sometimes, there'd be a talk, then a gap, then another talk on the same tape, on the same side of the tape, so you had to listen to the whole thing and separate the talks just to figure out what each one was."
Michael Leszczynski sips his coffee and chuckles at his recollection of the early days of his work at Karme Choling, working with the multi-media archiving project here. Michael is the mastermind behind the Karme Choling audio-visual library, a collection of dharma cds and dvds over 500 titles strong and dating back over forty years. The library includes talks from a myriad of teachers, including His Holiness the 16th Karmapa, Dilgo Khyentse Rinpoche, Khenpo Tsutltrim Gyamtso Rinpoche and, of course, dozens of talks by Chogyam Trungpa Rinpoche as well as the current Sakyong. It's an impressive array of titles, a veritable treasure trove of dharma, easily accessible so long as one is willing to go through the procedure of signing the desired title out. Everything is under lock and key, displayed behind glass doors.
"Yeah, there was resistance to that," Michael acknowledges about the locked cabinets, "but I wasn't going to do it otherwise. There's no way we could have kept any order with the project, and titles would just disappear. There has to be some form, some system, for a library, an archive, to function." Michael knows of what he speaks. He has been in the business of archiving audio-visual materials for longer than Karme Choling has existed. He wrote the multi-media archiving template for the states of Vermont and New Hampshire that are still in use today. He has been a field recorder for the Library of Congress, a communications teacher and consultant for over twenty years. In his twenties, he was even an audio technician at Carnegie Hall. That was a lifetime ago.
"I moved up here to start again," he explains. "I had a family tragedy, had lost direction, and came up here to help set up a television station. I wound up finding the dharma."
Michael has had his share of trials. A cancer survivor, he talks openly about his life, what he has been through, and in one breath he'll relate the challenges he has faced, and in the next how fortunate he has been. The notion that one can remain cheerful no matter the situation or emotion rings true with him. Most of the people who come through Karme Choling, even some staff members, will never meet him, but many will recognize him. He's there most mornings, downloading recording devices, checking in on the AV library.
"I don't think people early on, especially, had an idea of the importance of what was happening here. But Rinpoche (Chogyam Trungpa) did. He designed the main shrine room at Karme Choling so that the teacher's throne would be across from the AV station, so that he'd know when they were recording, when they were having trouble, when they had to switch a tape. Some of those old talks, you can see these long pauses where you might think he's thinking, or needing water, but he's really just waiting for the AV people to catch up. Rinpoche knew the importance of recording the teachings."
Still, even though the talks were recorded, they were not easy to access. The collection was scattered through the belongings of various students and practice centers, and the labels were sometimes nonexistent. As a result of the poor state of the collection, Sakyong Mipham Rinpoche asked Michael if he could help put some order to the chaos.
"I asked him what he wanted catalogued and preserved, exactly, because there was mountains of stuff. He turned to me and said, 'Everything.' Then he smiled and told me it was his gift to me," Michael laughs.
At the time, Michael was still teaching communications at a local high school, and he took the project on in his spare time, listening to talks when he got home from work, while he cooked dinner and fed his cat. He had plenty of help, though.
"A lot of people who were around back then listened to talks and helped to decode what was what, figuring out dates and subject matter," he notes. "It was really a collaborative effort." The remastering of the media, however, consisting of every major talk given at Karme Choling over the last forty years, fell to Michael alone. Some of the talks were reel-to-reel. Most were cassette tapes. There were boxes of video tapes, too. Michael worked through them all one by one, transferring cassettes to cds, video tapes to dvds. It took over a decade. Now, of course, he's in the age of digital transfer, and the prospect before him is the reinvention of all the work he has done here, the transfer of all the library to an on-line incarnation.
Contemplating this, one might expect a look of exasperation from him but, if anything, his manner is enthusiastic, excited, even. "People will be able to just go on-line, look up a talk, and click," he explains, beaming at the possibility. What is bringing him joy, one can feel, is not that all his previous work might have been for naught, but that his work might contribute to a greater thing, that these teachings might gain even more accessibility and come to an even wider place of residence. To stay in the technology field requires an amazing adaptability. You get the feeling that it's easy to get left behind, to be stuck in the old pattern and to be rendered as obsolete as an 8-track. It takes a suppleness, a pliability of mind and spirit, a pleasure in the new, to stay relevant. It also takes a sense of dedication, perhaps, to something larger than oneself.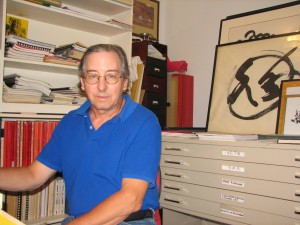 "There's an inscription over the main shrine room at KCL that reads 'The Propagation of Truth Is Fearless.' Well, that's what I feel like we're doing here. We're propagating the teachings; preserving the proclamation."
In the end, Michael and I talk for almost two hours. I thought we'd talk for twenty minutes. He looks down into his empty coffee cup. Outside the library, the morning meditation is ending. I ask if I can check out a talk and Michael says, "Of course." He unlocks the cabinet, notes the number of the DVD I've asked for, records it in the binder, and then he's off. He's got MP3's to download and there's a report that one of the amplifiers in the shrine room is blown, the victim of an early morning dance party. Michael is unfazed.
"You work here long enough," he says, walking out the door, "You realize people got to dance."

~~
For other articles in this Column, please click here.
Post Tags:
archives
,
In Everyday Life
,
interview
,
Karme Choling