Friday
International Programs
Strength of a Gentle Society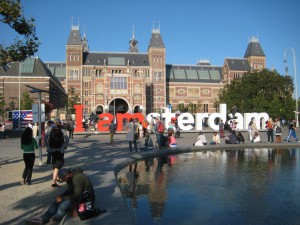 Introducing: Bright Now Festival, Amsterdam
article by Meino Zeillemaker
photos by Debbie Evers
The Bright Now Festival, occurring September 26 – 28 will focus on connecting participants with each other, with an open heart and exploring together what it takes to make a good human society. Moving the world in a positive direction requires vision, courage and trust. A variety of inspiring initiatives will come together at this festival.
This festival will act as a lab for developing enlightened society, investigating a sustainable economy, based on contributing, sharing, connecting and encircling. We will look at education aimed towards learning by doing, creating and working together and explore basic health focused on people, prevention, nutrition, relaxation and mindfulness.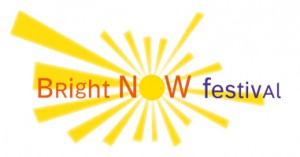 With this initiative for a festival at which Sakyong Mipham Rinpoche will also introduce his latest book, The Shambhala Principle (in a Dutch translation), the Sakyong has challenged our sangha to have a greater vision. The Bright Now Festival is perhaps the first occasion in which we are really stepping out of our own circle.
This, even more than organizing a festival with around 40 workshop leaders, 18 panel speakers, and 300 – 400 participants, is the real challenge. Going out to sea, thinking we are in our small dharma boat, and then realizing that the whole sea is our ship. It reminds us of what is traditionally taught in every level 1:
"The Shambhala teachings are founded on the premise that there is basic human wisdom that can help to solve the world's problems. This wisdom does not belong to any one culture or religion, nor does it come from the East or the West."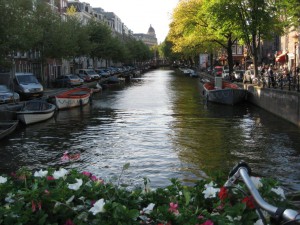 The organizing of this festival teaches us to take these words seriously and literally. We're meeting a lot of speakers and workshop leaders from outside Shambhala who exemplify this quotation. Listed here are a few examples of our guest speakers and workshop leaders – the topics range from "A Sustainable Society" to "New Ways of Learning".
Pieter Spinder is the initiator of the Knowmads, the partner of Shambhala in the festival. The Knowmads Business School is "based on un-learning, first connecting to yourself, then to others, and from there to the world we live in." It could be a definition of our path. There is a whole school of un-learning going on, that says that unlearning is not reframing or something along those lines, focusing on an end state, but about moving away from something.
Eric Wuestman is founder of the Foundation for Circular Economy. It advocates recycling to avoid waste. As an architect he advises builders how to build for 50 – 100 years, in such a way that a building has a multipurpose function. It is reminiscent of the Shambhala Principle in which the Sakyong advocates long-term thinking.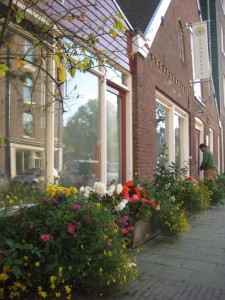 Damaris Matthijsen is the founder of Economy Transformers, a movement that not only wants to transform economy, but also society. In a video she says to her audience: "Your heart is not something private, it is your link to society!"
Henk Oosterling is head of the philosophy department of the Erasmus University in Rotterdam. His focus is on education. He has raised the level of a elementary school in one of the worst quarters of Rotterdam considerably by inspiring lessons in cooking, gardening, judo and philosophy. He inspired "Rotterdam, skill city", the idea of giving teenagers who interrupt their school curriculum a skill to get work. He spent a year in Japan studying kendo. His motto is: "Every warrior is a giver."
Josien Pennings is one of the founders of the website Dare to Ask, in which teenagers are encouraged to ask each other for support to fulfill dreams, attain desires, or answer questions. The basic principles of this initiative are that people enjoy helping each other, and that growth starts with giving. Talk about Mahayana!
It is fantastic to fully meet from all sides and directions in a common wisdom. Look at our website for more information, join us, and stay tuned for articles about the event!
www.brightnowfestival.nl
Post Tags:
Amsterdam
,
Bright Now Festival
,
festival
,
Sakyong Mipham