Thursday
Featured Stories
Ebola in Our Backyard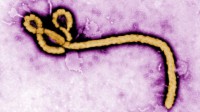 by Megan Bauer, Center Director in Dallas, TX
Ebola is a horrific disease having a devastating impact on communities in West Africa. In the last few weeks, it has spread beyond Africa. For many of us, it has been a drama unfolding on the evening news that had no impact on our personal lives, which likely explains our collective inaction. Sadly, this is not simply a matter of a governmental approach to global issues, but it is very often how we as individuals approach issues that are not directly impacting our lives. It is something that is worth examining because we know that thinking only of ourselves and our loved ones is not enough in a spiritual sense, nor is it enough if we really want to live in a good human society.
On September 30, 2014, Thomas Eric Duncan was the first person diagnosed with Ebola in the United States, and he was less than 10 miles away from me in Dallas, Texas. Two days later, Ashoka Mukpo, the son of Chogyam Trungpa Rinpoche, the founder of Shambhala, was diagnosed with Ebola while freelancing as an NBC cameraman in Liberia. On October 8, 2014, Thomas Eric Duncan died from Ebola in a Dallas hospital. Then yesterday, a Dallas nurse who had been caring for him was diagnosed with Ebola.
After Duncan was diagnosed, I learned that one of the kids living in the apartment with him while he was contagious attended the high school where a good friend of mine teaches and with whom I had shared a beer the Saturday before his diagnosis.
In a moment, a Liberian man staying on the other side of the city was within my circle of contacts. Instantly, I saw how I had created a story that made me feel safe: that he was in no way connected to me, and how in reality, we are all very interconnected.
Upon realizing this, of course every plague thriller movie flashed through my mind. I remembered scenes from Contagion and Outbreak and had dissociative flashes of all the connections between myself and this disease. A couple days ago, I got a paper cut on my hand and thought "this is that scene in the movie where they show an insignificant paper cut just to flash back to it when the virus infects its next victim."
Maybe I have an active imagination, but still, I think my experience is a common one.
As a meditator, I have a lot of awareness of my thoughts, and I have noticed not only the fear that Ebola brings with it, but also what lies beneath that fear.
Most of us recognize and understand the truth of impermanence: that everything is constantly changing and that death can come at any moment for any of us. But, we are masters of disconnecting from this truth. We spend our days running from obligation to obligation to Facebook and CNN. We get jobs and health insurance and anything that makes us feel more in control and secure. When something threatens our security, we begin reassuring ourselves, and we go about taking steps to regain that sense of security. Sometimes, we turn to blame and anger as a way to feel more secure, more powerful.
But in doing all these things, we block our experience of our inherent vulnerability, and we disconnect from the vulnerability of others because it is too painful and because we are afraid. Since we are such masters at this, we have forgotten the value of experiencing this human vulnerability, and we block the gifts that come from it. In knowing at a heart level our vulnerability and that of all sentient beings, we can be guided to our highest self and to living our lives to the fullest.
I have noticed at the first glance of my own vulnerability, fear arises and a part of me starts scrambling to restore a sense of security. But if I relax and let that fear go, when I directly experience the vulnerability of my life and the lives of others, there is a rawness and tenderness that arises, and a desire to help alleviate the suffering of others comes naturally forward. Also, there arises this genuine gratitude for the present moment, and I am more willing to be authentic and compassionate to those around me.
I think if we begin to see and change this habitual way of relating to suffering, including how we relate to stories on the evening news, we will unlock this tenderness and be more compassionate and empathetic toward others, even those who live on the other side of the globe. In so doing, we can begin to change how we relate to each other and the world.
~~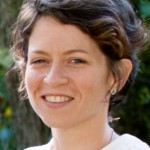 Megan Bauer is a native of Dallas, Texas and began meditating in the Summer of 2002 after attending an open house with the Dallas Shambhala Meditation Group. She is currently the Director of the Dallas Shambhala Meditation Center and has served in that capacity since January 2012. Ms. Bauer has been a licensed attorney with the State Bar of Texas since November 2004 and has been a public servant throughout her career. In June 2013, inspired to contribute to her community through education, Ms. Bauer opened Awake Education with a vision to create a new model of public education that nurtures and develops the whole child.
Post Tags:
Dallas
,
ebola
,
reflection