Tuesday
Mandala Projects
How To Make A Sit-a-Thon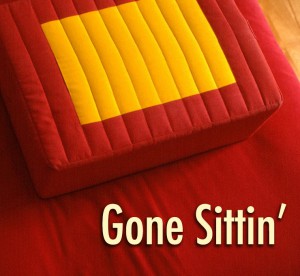 Dispatch from Northern California
by Kathryn Rile
In just four days the Northern California Shambhala community is gathering across seven centers and groups to host the first regional sit-a-thon, Sitting for Society. This fundraiser is based on a model that San Francisco piloted last year with the intent that it can be duplicated throughout the mandala.
What is great about a sit-a-thon is everyone can fundraise — not just those of us with deeper pockets. Someone who might only have a $20 to donate on Harvest of Peace can raise $1,000 for their center — and it feels wonderful. Also, a little outreach magic happens when a participant posts their profile saying how important and transformative Shambhala has been for them. People from different areas of a participant's life have an opportunity to hear their story. We also reach out to local businesses and organizations for sponsorship, thus spreading the word further.
A fundraiser this big takes work. But once it is set up, you can recycle both your system and your web site for future years. Here are some tips to get you started.
1. Create a website.
With a little web research, we found a service that has templates for walk-a-thon model fundraisers, theirs was reasonably priced compared to the competition. It is scaled for smaller organizations who are not bringing in millions. After we ran our first sit-a-thon, we learned that Dojiggy.com was founded by a Naropa grad, and they are thrilled to work with the Shambhala community.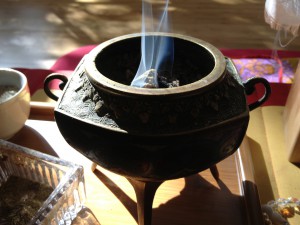 2. Start early.
It takes a while to set up the website just the way you wish. Allow for two months to include learning curve. We launched on Harvest of Peace, a full two months prior to the event. More time would be even better for receiving sponsorships. Some businesses require sponsorship applications eight weeks prior to the event.
3. Form a team.
It is impossible (and lonely) for one person to to organize so much. We recommend that you have at least four people: web, financial, communications, and overall coordination. It is also great if the messaging comes from more than one source. It takes someone with cheerleading capabilities to rally the community, and someone with technical patience to walk individuals through the process of setting up profiles.
4. Set a goal.
It is challenging to decide what amount you would like to raise in this one fundraiser, and difficult to predict how much will come in, but both the center and the individual fundraisers need to have a clear goal to work towards. So, take a risk and state what you hope to receive.
5. Communicate.
It takes lots of repetition to get commitment from potential sponsors. Social media is great, but the return is relatively small. Not only will you need to connect with your team frequently, but participants, too, must ask people more than once. Don't forget old-school communication — pick up the phone and talk to people in person. Gathering support for the sit-a-thon can be a great excuse to reconnect with friends, family, and sangha members you haven't called or lunched with in a while.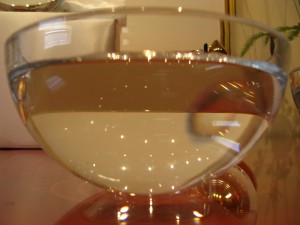 6. Get leadership involved.
Make certain that all three pillars (Education, Governance and the Dorje Kasung) are present for the sit-a-thon. This helps to communicate the importance of what you are creating.
7. Make it a celebration.
We schedule pizza parties to gather people around the fundraising spirit: finishing profiles, sending emails, and making calls. The day of the event can contain deep practice, and end in a delicious meal and party. This year, San Francisco will have yoga classes interspersed throughout the day to help participants stretch stiff muscles and get blood flowing.
Please take a look at our website: Shambhala.Dojiggy.com and see what we created. It is our hope that many centers can benefit from this model.
And while you are there, visit the participants pages, and see if perhaps you would like to sponsor an old (or new) friend for this great cause. Any amount provides a lungta boost for a sitter.
If you would like to learn more about how to create this for your center, please contact me. I would be happy to share my experience, but probably after the 22nd.
And do check back to see how it went for Northern California Shambhala.
~~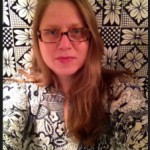 Kathryn Rile is the Programs Director for the San Francisco Shambhala Center. She will be sitting for 12 hours on November 22nd for the San Francisco Shambhala Center. You can view her profile here.
Post Tags:
Funding Shambhala
,
fundraising
,
Money
,
Northern California