Monday
Mandala Projects
The Art of Practicing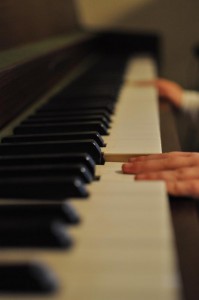 News from The Art of Practicing Institute
shared by Madeline Bruser, New York
The body and mind are completely interconnected in making music. When you understand and feel the music deeply, your whole body works in a simple, natural way.
The mission at The Art of Practicing Institute is to inspire and uplift people through music performed with deep communicative power.
Shambhalian Madeline Bruser is a pianist, teacher, and author of The Art of Practicing: A Guide to Making Music from the Heart, and Executive Director of The Art of Practicing Institute. She shared the following video with the Shambhala Times recently, saying "I would like to share this video with the Shambhala community as an offering of inspiration that we really can spread the message of basic goodness in the world."
As Madeline says, "you can see in this video that The Art of Practicing Institute has begun to change the lives of many musicians through groundbreaking techniques for achieving freedom and confidence in practice and performance. We are unique because we train musicians' hearts and minds, as well as their ears and bodies. And we train and empower teachers to transmit this wisdom to the next generation of musicians."
Scientists consider playing a musical instrument the most complex neuromuscular activity that people engage in. The harrowing statistics – that most classical musicians develop injuries from practicing with excess tension and that almost all of them rely on drugs to combat stage fright – indicate that it's uncommon for a musician to have the ease, joy, and confidence in making music that they are meant to experience and to transmit to others.
As Lara Mitofsky Neuss, clarinetist at the San Francisco Conservatory of Music says, "We all know we have a heart and that it speaks sometimes, but now we know how to access it."
As Baldvin Oddson, trumpeter at the Manhattan School of Music says of the program, "It's about connecting, going deeper. It's about being more present. It really opened my eyes — not just my eyes, but my brain and my heart."
Madeline says, "I hope you will join us in helping these tremendously gifted and devoted artists and teachers to truly fulfill their talents, to connect straight to the hearts of their audiences, and to transmit greater wisdom to the next generation of musicians."
Learn more about the campaign and how you can support them by clicking here.
~~
Share your everyday life story with the Shambhala Times! How does your work and life intersect with the teachings? We want to hear about it!
Post Tags:
Celebrating the Arts
,
In Everyday Life
,
music