Tuesday
Atlantic Canada, Regional Announcements, Regions
Local Prosperity: New Economics for Rural Canada
by Gregory Heming and Shastri Christine Sloan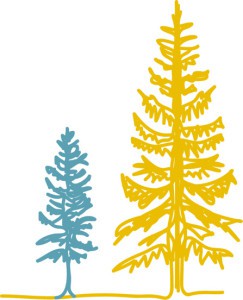 In The Shambhala Principle, the Sakyong writes: "Our world of desire and consumerism seems to drive itself along, as if propelled by some invisible force.  As I meet leaders in my travels, I see that even at the very top, people are wondering who is in charge.  It is as if humanity's destiny were a giant rudderless ship that is drifting out to sea.  Whose ceremony is this?"
Indeed, this image of a "rudderless ship" permeates our daily lives when we reflect on the business-as-usual economy:  gas prices seem to rise and fall without reason, a deepening recession looms, a depression is talked about as a possibility, the gap between the very rich and the very poor is wider now than in all of history, the middle class is all but gone, and the true social and economic cost of climate change is staggering for all of us – more so for our children and grandchildren.
Whose ceremony is this?
It is so easy to become overwhelmed and fearful and immobilized by these seemingly complex, powerful, and global forces influencing our lives.  The Sakyong tells us that our "modern economy now presumes that we are all fundamentally selfish and competitive." British journalist George Monbiot writes that "consumerism is at odds with common purpose.  Just as human society has been pulled apart by consumerism and materialism, pushing us into an unprecedented age of loneliness, so ecosystems have been shattered by the same forces." These views have a profound effect on what we do and how we interact with others in our day to day lives.
How do we begin to change the ceremony?
In conversation after conversation, as we reflected on this question, we concluded that we need to begin at the local level, the community level, the municipal level.  This is where we can most quickly and most fairly effect change.  With this intention the Centre for Local Prosperity was formed and initiated a watershed Atlantic Canada conference to be held in Annapolis County April 9-12, 2015: Local Prosperity: New Economics for Rural Canada.
One might be surprised to know that excellent examples of rural prosperity do in fact exist in Canada and other parts of the world. These places developed and piloted social and financial innovations that offer us hope for a new economy. These examples point to a view in which communities self-empower themselves and meet their challenges, a view in which economy and ecology serve one another, a view in which business serves a principle higher that just making money, a view in which the deification of the GDP is replaced by the more straightforward measure of economic success based on quality of life.
Local Prosperity: New Economics for Rural Canada is this point of beginning. The conference will feature the best of the best – examples of a new economic model in action at the local level, in Atlantic Canada, other regions of Canada, and the world
Please visit www.localprosperity.ca for more information and to register.  "Early rates" are in effect through February 15, 2015.
~~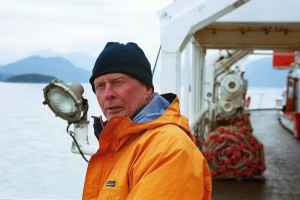 Gregory Heming is president of the Centre for Local Prosperity in Port Royal, NS and a Municipal Councillor, District 5 Annapolis County, NS. He holds
a PhD in Ecology with post-graduate studies in religion and philosophy, and has spoken, written and published extensively on economics, environment, and public policy.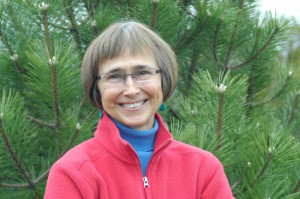 Shastri Christine Sloan has been a meditation instructor and teacher in the Shambhala Buddhist community for many years. She was a student of the founder of Shambhala Training, Chogyam Trungpa Rinpoche. In 1982 she moved to Halifax with her family to help establish Shambhala in Nova Scotia. For eight years she was a professor in the Faculty of Health Professions, Dalhousie University and until she retired in 2006, she was a consultant with the Annapolis Valley Regional School Board. Christine lives in the Valley with her partner Gregory Heming and their dog Bonnie. She is an avid gardener, beach comber, and advocate of the rural life style.

Post Tags:
economy
,
Enlightened Society
,
Maritime Provinces