Friday
Featured Stories, Mandala Projects
Festivities at Surmang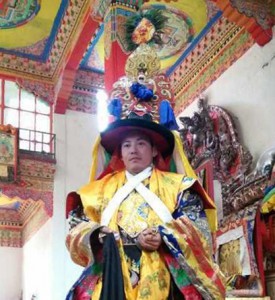 The winter is a special time for practice at Surmang Dutsi Til, the monastic seat of the Trungpa Tulku lineage in eastern Tibet, particularly after Losar or the Tibetan new year.
The Konchok Foundation is delighted to share photographs from the annual Chakrasamvara dance and from the graduation ceremony for the Children's Education Program at Surmang, both which took place this year in the weeks following the Tibetan new year.
The Chakrasamvara dance is a celebratory occasion that annually gathers up to a thousand local people at Surmang to watch the festivities over three days. Since 2009, the Twelfth Trungpa Chökyi Senge Rinpoche (featured to the left) has led off the dance, and more than forty monks participated this year in its performance. The Chakrasamvara dance is an annual tradition that goes back several hundred years to the early days of Surmang Dutsi Til.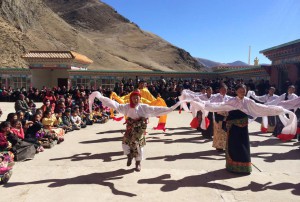 The Tibetan new year also marks the culmination of the winter session for the Children's Education Program with a festive graduation and awards ceremony. The ceremony includes traditional Tibetan dances performed by the students and attended by their families from the surrounding Surmang Valley. This year, the graduation was presided over by the Chökyi Senge Rinpoche, who gave colorful silk scarves (called khatas) to students during the award ceremony.
Surmang has already started its spring session of the Children's Education Program. As usual, monks serve as the teachers for local children, who are fed two meals each day while the school is in session, seven days a week.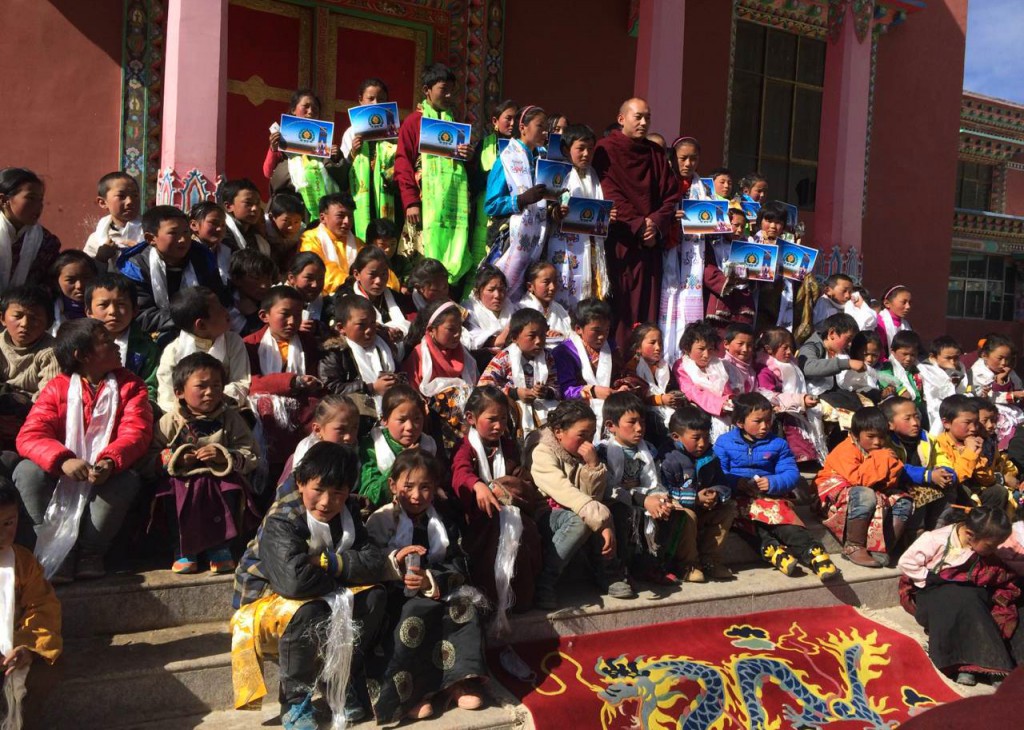 View more photos of the Children's Winter Session and Graduation and Awards Ceremony.
After the Chakrasamvara dance, practice at Surmang Dutsi Til continues with an eighteen-day intensive, referred to as a "great attainment" or drupchen. It is a closed practice. No one can either enter or leave the monastery during the drupchen. The first half is dedicated to practices from the treasure tradition of Chokgyur Lingpa and the second half entails a practice revealed as treasure (or terma) by the first Rolpe Dorje. Approximately, one hundred monks are performing the drupchen this year and also about one-hundred lay people, both women and men.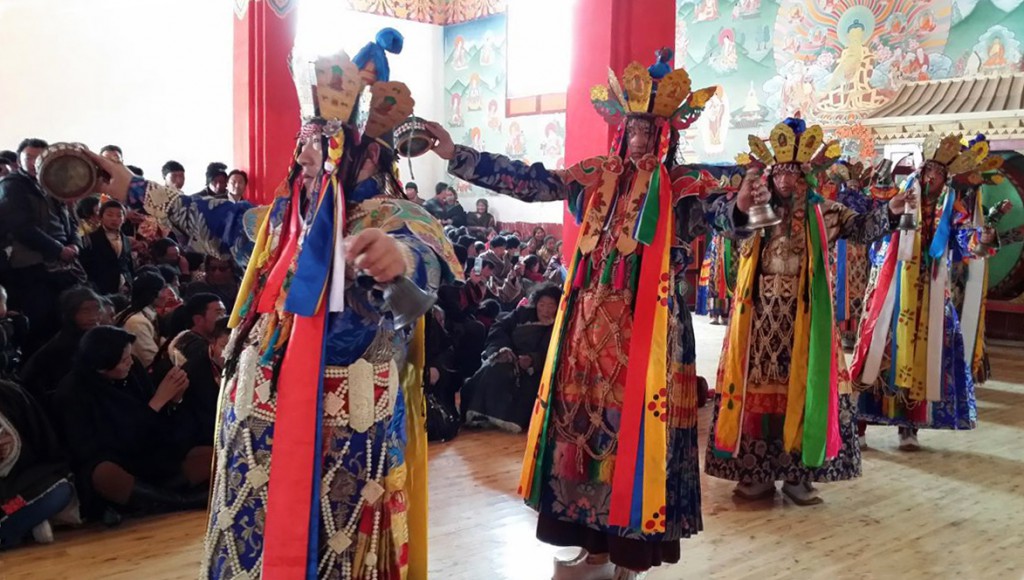 View recent photos from the Annual Chakrasamvara Dance, held at Surmang Dutsi Til in March.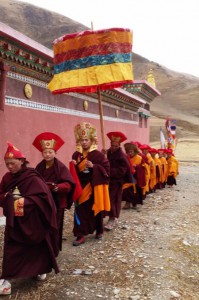 Following the drupchen, the next practice period in the liturgical calendar is a five day chöd practice, designed to cut through ego-clinging. This is followed by a five day period for performing the Kagyu Gurtso or Rain of Wisdom, a collection of songs (or dohas) by the great masters of the Kagyu tradition.
Please visit the Konchok Foundation website for more news and photographs: www.konchok.org
Post Tags:
Konchok Foundation
,
Surmang
,
Tibet