Sunday
Community Articles
A Waste of Time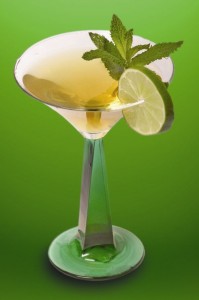 COLUMN: In Everyday Life
guest article by Acharya Michael Greenleaf
originally published on Samadhi Cushions
The $600/hour litigator is wearing a custom suit. A smart dresser, and if it helps to paint a picture, yes, he's from Brooklyn. Nothing much gets by this savvy fellow. He's talking to me. But right now, he's not making a lot of sense.
"So Michael, how's the meditation retreat up there in Vermont? You know, I could use a little R&R. Why don't you and I head up to one of those retreats of yours and kick back? I think we've earned it, don't you?"
We're in a boardroom on the 35th floor. Tall windows face the East River, which, on this spring day, is shrouded in low clouds. The topic of our meeting is a staple in the world of finance: litigation, specifically, a lawsuit stuck in New York's civil courts. I'm a trustee. The trust is the plaintiff. As an accountant and a Buddhist meditation teacher, I'm also a novelty. The attorney hired to fight our case is, apparently, trying to break the ice.
Joining us at the conference table is a tax accountant. He's known me longer and ignores the remark. These two professionals are from an older generation. Having taken up Buddhism before it was trendy, I'm familiar with the cynicism embedded in the attorney's "gentle ribbing", but there is something new.
Not so long ago, "to retreat" was more than getting away. Misguided or not, there was at least rigor beyond the familiar and comfortable. Instead, I'm learning, to retreat now means to indulge in a spiritualist, new-age self-pampering. In the 40 years since I began meditation practice, marketing departments have been waging war. "Retreat" and even "meditation" are now prisoners of promoters for luxury spas.
Why am I surprised? Once the purview of visionaries like Alan Watts and D.T. Suzuki, these days the word "Zen" is used to sell everything from cookies to skateboards. (Just a guess. Sure enough, Google it.) Eastern Spirituality is positioning that shapes a brand. It signals tranquility – the kind enjoyed with a green tea in one hand and a Bombay martini in the other.
The monster of materialism swallows language and tradition, digesting them and spitting them back out as something it can love. Behind the transformation of the words is a myth enshrining the culture of productivity and busyness. (The kind of myth that lets a spa swallow a Buddhist retreat center.) In this myth, to slow down and be quiet is to perfect the art of escape.
As Frank Bruni observes in a recent NY Times op-ed, the person who insists on retreating "attracts a derogatory vocabulary: loner, loafer, recluse, aloof, eccentric, withdrawn." To retreat is antisocial and escapist. Or, put another way, a big waste of time.
Time away is time off. Meditators on retreat are spa-goers who invoke the dream of distance from society and work. In the euphoria induced by green tea in the morning and martinis in the afternoon, looking within, contemplatives see what they want to see.
Ironically, at the retreats I attend, nothing is further from the truth. The practice of being is challenging, takes guts, and is hard work. In stillness feelings are uncovered, insights born, and connectivity is cultivated. Meditation, the word, may have been coopted. But for those who take it up, mindfulness, (and under this rubric let's include quiet time and solitude), is a way into the challenges of life, not away from them.
Adulthood begins by asking "What to do?", but the more mature question is "How to do it?" As a partner or parent, we've committed to a relationship — but how to cultivate that? We have work or a career — how do we pursue it? As a member of a community, or society — how do we participate?
These questions require self-reflection and self-knowledge. For that, quiet and stillness are essential. (By some measure, meditation is simply a technique that addresses how to be alone with ourselves.) Meeting the moment that is now, we discover not only something about how we are, but also who we are.
Like the spa-goer, the meditator wants something. But in the culture of retreat, without the help of green tea or a massage therapist, we find the person who can give us what we want. How? By slowing them down and inviting them into the moment. Is a retreat time well spent? For the answer, find the person who wants to know.
Like any discipline, what comes out of meditation practice depends upon what goes in. According to the author Susan Cain (her book "Quiet" is mentioned in Mr. Bruni's op-ed), much research connects quiet and solitude with creativity and productivity. We worry that our time will be wasted, but is the question really our own? Or is it the product of a culture busy turning a native and contented curiosity into an efficiency-obsessed, future-oriented race for something more?
My two colleagues are expensive company. The clock is ticking. The attorney's invitation to retreat hangs in the air without a reply. "You wouldn't last a day," I think to myself as the conversation shifts to New York's Civil Courts. Budget cuts and understaffing mean justice delayed. Our court date has again been moved back. Cynicism and skepticism should abound — unless of course you're being paid by the hour.
As the professionals weigh in on contingencies and probabilities, I can't help but wonder if I'm wasting my time.
Author's Note: Some astute readers have suggested that my bias (evidenced by the assertion that the litigator "wouldn't last a day") is more of a problem than any alleged distortions by the forces of materialism. These readers have a point. The thought is obviously defensive and says more about me than about the attorney. There might be a presumption that I look down on him. To be clear, I like him and respect him. I tell the story to share. Perhaps it's a lesson. The next time your path is misrepresented, do better than I could. Make an effort! Set the record straight.
~~


Acharya Michael Greenleaf is a volunteer at Samadhi Cushions who works on marketing and internet issues. He is also a meditation teacher with many years of experience in the Shambhala community. Michael is a member of the core faculty for Mukpo Institute at Karme Choling. His professional training includes a CPA as well as an MBA in finance. Michael credits his Buddhist practice with helping him see the dreamlike nature of financial information.
Post Tags:
Acharya Michael Greenleaf
,
In Everyday Life
,
samadhi cushions blog