Saturday
Video, Audio, Photos
Brave and Vulnerable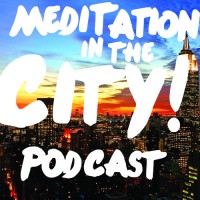 Offering Meditation In The City – the Shambhala Meditation Center of New York's very own podcast.
In this episode, Jane Stevens discusses how the mind churns. What are we running from, and how does meditation allow us to rest? The more we meditate the more brave and vulnerable we are to our experience.
Click the link below to listen to this month's podcast, and look forward to more coming soon!
Jane Stevens has been a student in the Shambhala Buddhist tradition of Chogyam Trungpa Rinpoche and Sakyong Mipham Rinpoche since 1983. She currently serves on the development committee and formerly served as interim executive director for the Shambhala Meditation Center of New York. Jane has previously served as Resident Director of Shambhala Training at the New York Center and as a Director for the Shambhala Meditation Group of Albany. Jane is a photographer and award–winning commercial & television producer.
~~
If you enjoy Meditation in the City, throw us a buck or two (or five, or fifty!). Any amount will help support this podcast. It's easy, just click this link!
Podcast production by sonamgray.com
What a great dream it would be to share the podcast with your friends!
Post Tags:
Meditation in the City
,
nyc
,
Podcast