Sunday
Scene and Heard
A Public Recognition of Service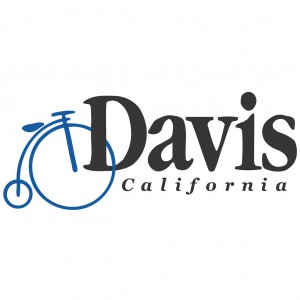 On May 26, 2015, two Davis Shambhala Meditation Center members received City of Davis "Thong Hu Nuynh" Awards. Shastri Manny Medieros was recognized for Civil Rights Advocacy and Judith MacBrine was recognized as Public Servant of the Year.

article by Judith MacBrine
For Manny, receiving the award was difficult. But the award was also about pride of family: his nuclear family, his family of origin and his Shambhala family. Manny grew up in a family that taught him to value service to others and to not draw attention to himself.
As it happened, on the day of the award, Manny was unable to personally receive it due to an earlier agreement to co-lead an out-of-town weekthun. "I dodged that bullet," he laughed. Instead, Manny's daughter Sarah, grandson Wesley, and grandchild-in-utero, received the award for him. In her acceptance remarks, Sarah said, "My dad always tends to be quite humble about these things. I'm always impressed to hear what he has accomplished because he doesn't always share everything with us…I'm very proud of him."
Manny Medeiros received the award for his lifetime of legal work focused on expanding the protections and empowerments of marginalized classes of Californians. Manny worked to:
Assure marriage equality in the face of Propositions 8 and 22
Protect Native American burials and sacred sites
Fight housing and employment discrimination
Protect farm worker rights
Bring reason to criminal sentencing, and
Develop California's new farm worker labor law
Manny muses, "Our [Shambhala] community is so much about finding ways – off the cushion – to create enlightened society…when communities [like Davis] recognize Shambhalians for this kind of activity it validates that path in some way."
For Judith, the best part of the award was being nominated for it. "When you've been in the trenches with people and they "see" you – your commitment, your skills, your humanity – and they want to honor you, it's quite a humbling thing."
Judith's niche is working with government. Her particular passions are working with conflict and with issues of societal power and privilege. She has been active with the Yolo County Neighborhood Court, a facilitator of community dialogues between community members of color and the Davis Police Department, and is implementing the Alternative Conflict Resolution Pilot Program with the Davis Police Department, among many other activities focused on improving the Davis community.
In her acceptance comments, Judith said, "It's a great privilege to be able to help your community become more and more a community of welcome and inclusiveness. I have appreciated not only what we have been able to do together…but also what we each get to learn and how we start to get to "see" each other as really incredible people and a really incredible community. I feel very privileged to do this kind of work." Judith's husband, Doyle Burnett, said he had never seen Judith, who can manage a roomful of angry people with ease, be as nervous as she was receiving the award. "It's one thing to be seen in your role as a facilitator; it's another thing to expose your heart to your community."
Judith suggests that the real story here isn't that she and Manny were recognized with awards but that so many people, unnamed, are actively engaged in creating enlightened society in their own ways.
As mentioned by Davis Mayor Pro Tem, Robb Davis, "So much of what is going right in our [Davis] community is not in the public eye. The real connective tissue of the community is the efforts of people who are giving their time and even their professional skills and advice. [The Thong Hy Hyuhn Awards are] one of the few spaces in our community where we get to celebrate all the unique gifts that people have. I love it. These are acts of peace-building. We have such a conflictual society. These are people who are going counter to that by going with the moral arc – the "grain" – of the universe which, as Dr. Martin Luther King, Jr. said, bends toward justice. How can't that be emotive? It's like seeing a vision of what the world must be. I think of that every time. It's like getting a glimpse of the future."
As Shambhala warriors, we "arrange the throne of the king" by:
Claiming our citizenship – upon finding our place in the mandala, we know (and claim) that we belong
Taking our place – we bring our whole-hearted energy to our work, and
Knowing our importance – we understand that we are an integral part of the mandala of our life and of our world.
Receiving something like the Davis Thong Hu Nuynh Award, reminds us of these warrior attributes, especially that – each of us – has an integral part in the larger mandala.
Post Tags:
Award
,
community service