Wednesday
Community Articles
Our Money Mind
COLUMN: Shambhala Economics

Welcome to Shambhala Economics, a column in the Shambhala Times where we publish articles on uplifted ways to view and engage in the economic side of life. Layth Matthews who is a long time student of Shambhala Buddhism and author of, "The Four Noble Truths of Wealth: a Buddhist View of Economic Life" is host, editor, and contributor for the column.

article by Shastri Matthew Lyon
Shastri Matthew Lyon has spent many years on the Shambhala path as a practitioner, leader, and senior teacher within the Shambhala community. He is also an experienced financial advisor (see bio at the end). This article has been adapted for The Shambhala Times from the recently completed manuscript of Matthew's forthcoming book, "Awakening True Prosperity".
We can illuminate the theme of Buddhist Economy by shining the light of mindfulness on our personal state of mind in relation to money. Any vision for a more enlightened economy, I think, must begin at the grassroots, with a look at our own attitudes toward our personal financial journey. As a longtime financial advisor and practitioner, I've worked for many years to clarify the role of money in the meditator's quest for spiritual integrity.
I've seen that poverty mentality is an essential issue for us to address individually and collectively. This state of mind can be described as a persistent feeling that we don't have enough, that our lives are inadequate, insufficient, and that we need more of something to fill this inner need. This anxiety could attach itself to anything in our life that we feel we lack. Often, in this consumer society, it links up with materialism and fear about money. This inner dissatisfaction can't be healed by having more money or material things, but so many of us are caught in the trap of trying to do so.
Meditation practice connects us with our inherent inner wealth – a deep feeling of worthiness, a sense that we are adequate just as we are to meet the demands of life. We awaken a sun of abundance in our mind; in this light the richness of the present moment of nowness can be completely fulfilling. In practicing simple presence, we feel that our human life is inherently wealthy. This experience, when often known, becomes a potent antidote to poverty mentality, and it can begin to affect our relationship with money.
In this true way of wealth, we see that money is not just an external entity, disconnected from our state of mind and our approach to life. In fact, we see clearly that our predominant state of mind, our attitudes and values directly impact the money matters in our lives. This may seem obvious, but often we aren't consciously aware of this connection. The meditator can train in seeing the effects of our state of consciousness on the financial aspect of our lives. Most importantly, we aspire to maintain our connection to the great heart of basic goodness within us — the heart that directly feels the sacredness of our life, and which feels deep gratitude for the riches of human nature.
When we live with the energy of this awakened heart, we are fundamentally seeing our life as a fertile field of potential opportunity, possibilities for growth, and appreciation for our world. In this state, money is seen and appreciated accurately for what it can do: help us to provide shelter, food, and opportunities for a creative and more liberated life; and not for what it can't do — provide ultimate security, prevent us from all harm, or guarantee psychological or physical health.
If we are in touch with our basic goodness, our attitude tends to be expansive and optimistic. Our basic nature in its awakened state is expansive, radiant, confident, and generous; our management of money matters in our lives becomes a reflection of this state as a vehicle for expressing our values. If we feel naturally worthy, with self-respect, we are naturally generous, because generosity and virtue bring more self-respect and satisfaction. We take care of ourselves properly, yet without obsessive self interest. When we learn to live from our basic goodness, we don't live with constant inner insecurity, and so we don't obsess over money as a way to solve our insecurity problem.
When we're out of touch with our awakened heart, we feel insecure in general and we become self-protective out of fear. We don't trust ourselves, so we look to external factors, objects, and money, for solutions to our anxiety. We treat money in our lives as a tool to reinforce this fear-based mentality. However, money can't solve the inner problem of our fear, and we never feel that we have enough money, no matter how much it is. We're hoping that something external can be the medicine for our fear and insecurity, but it actually never is, so we keep going for more, and the process is endlessly unsatisfying.
If we are a spiritually oriented person with heartfelt principles and values, we may also fall into the trap of thinking that money has an external identity, separate from our state of mind. We may feel that money is inherently problematic, evil, or tainted, and we don't want to have much of it or seek to have more. There can be a very healthy quality in asceticism, but we should ask ourselves if our attitude toward money is also expressed as a poverty mentality about ourselves, our inner resources and our potential. We may be unconsciously cultivating spiritual weakness in our rejection of money, as it reflects a rejection of our basic goodness. One can be an ascetic or a very thrifty person, and still be a generous warrior of inner wealth — if we remain connected to our basic goodness.
I have worked with many people who are following a genuine spiritual path and who feel conflicted about money. Identifying themselves as financially poor, they may feel this to be a virtue, yet it can become a fixed identity to which they become attached. This can tend to solidify a general sense of poverty mind in one's life, limiting our perspective on our life's fulfillment.
Obviously the avoidance of greed and materialism can further our spiritual growth. However, the other side of this issue is that this state of mind can lead to a lack of generosity to oneself and to others. The virtue of thrift can devolve into a strict fixation on spending the least amount possible on everything – including experiences that would genuinely benefit our spiritual path.
Once, for example, I was leading a Shambhala meditation program which had been proven to be very helpful for hundreds of people over many years. A special discount was offered, as usual, for those who had financial hardship. In this case, almost every one of the 25 people who registered requested the special discount, which amounted to 20 or 30 dollars per person. I'm sure that for some, this discount was important.
Yet sometimes our efforts to save money arise from fear. Can we truly not afford it? Or is it more accurate to say, "I don't want to spend money on this because I'm afraid of poverty?" So often this type of thinking is not rational, and it can hinder our spiritual growth by continually reinforcing a sense of our limitations.
If we identify spirituality with poverty, we can stray into the mindset of the skinflint – obsessively worried about money as a source of security. We become separated from the inner experience of abundance, the birthright of human nature and the essence of the path of loving kindness. In truth the most fundamental source of security is generosity toward oneself and others. Generosity and love are close allies on the warrior's path, as they continuously flow together. Like the radiance of the sun, these virtues have an expansive energy which shines outward, expressively strengthening our connection with basic goodness, and therefore with our own power.
When we encounter a loving, generous person, does it not remind us of our own capacity to love? When we witness a stunning flower arrangement, lovingly created, does it not remind us of our own potential for elegance? As Chogyam Trungpa Rinpoche once said: "the warrior is not afraid to be splendid!"
Here is a link to another article by Matthew on the Shambhala Center of Seattle blog "The Warrior's Meditation on Wealth"
~~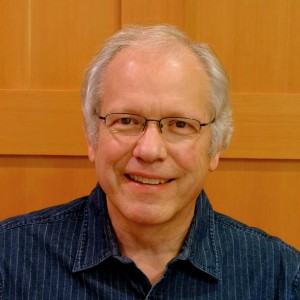 Shastri Matthew Lyon has been a student of Shambhala Buddhism since 1974, and has been teaching in this tradition for over 30 years. He is the former Director of the Burlington, Vermont Shambhala Center, and he served as the longtime Director of the Seattle Shambhala Center as well. In 2010 Matthew was appointed by Sakyong Mipham Rinpoche, as a Shastri, or senior teacher, in this wisdom tradition, and he has led numerous meditation programs. He is in business as a financial advisor, is also a musician, a composer, and an astrologer with an active counseling practice in this field. As a family person, Matthew is married, and has two daughters and 9 grandchildren. He and his wife Thomasa own a meditation retreat center on Whidbey Island, Washington, called Windhorse. He is currently preparing for the publication of a book entitled "Awakening True Prosperity." The book explores the journey of meditative warriorship as it relates to our livelihood, our financial life, and the realization of inner and outer wealth.
Post Tags:
Money
,
Shambhala Economy