Tuesday
Featured Stories
Conducting Ourselves & Caring for Others
An Interview with Societal Health & Well-being Director Mary Whetsell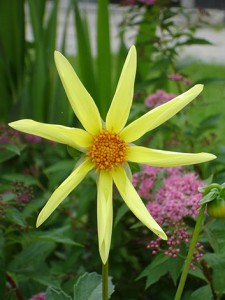 Beginning on October 20, 2015, a suite of three policies providing guidelines for kindness and care will be introduced to the Shambhala mandala by the Office of Societal Health & Well-being. The newly revised Care and Conduct Policy offers a path forward for all parties when a complaint has been brought against a Shambhala office holder. The Child Protection Policy provides guidelines for enhancing safety for children at Shambhala Centers. And the Harmful Sexual Conduct Policy will address education, prevention and care related to this topic. Below, Dr. Whetsell discusses with Times Editor Carol Henderson the view supporting these policies and the process of developing them.
Times: What is the overall view related to the development of these policies?
Whetsell: Policy can be one of the most potent tools used to shape culture. The over-arching aspiration in developing each of these policies is that they support the creation of ever more kindness and sanity within Shambhala, so that we can truly be of benefit to our world. In each of the policies, the twin functions of Protection and Care are addressed. Protection refers to the development of clear behavioral guidelines about wholesome, respectful conduct. This is done under an umbrella of Care, so that harm can both be prevented and responded to skillfully when it occurs.  We especially aspire to protect and care for those who are relatively less powerful. This increased vulnerability could be based on age, gender, race, etc., and also on their status as a student.
Times: I'm really curious to hear why these policies are needed. Also, it seems like more emphasis is being given to sexual conduct these days. Why is that?
Whetsell: I think the simple answer is these policies are needed because we're all human. We're all capable of causing harm, and of being harmed. In a sane and kind culture, this simple truth is recognized and then we go about the business of building cultural norms to help us prevent harm and also for healing from harm. Because the norms are congruent with Shambhala vision, working with them becomes inseparable from our spiritual practice.
Reports about sexual behavior that is inappropriate and causes harm have been one of the most frequent Care and Conduct complaints.  In the past two years, we know of eleven cases of harmful sexual conduct by Shambhala teachers and/or leaders. Just as in greater society, women, and especially young women, are at higher risk than men for experiencing hurtful sexual overtures from teachers/leaders in Shambhala. They are also far more likely to arrive at our doors having experienced sexual trauma in their lives, and are thus significantly more vulnerable. Another vulnerable group is young gay men. Our task is to develop recommendations for prevention, response, education and policy regarding sexual boundaries within our mandala in order to make our Shambhala culture a safer and more respectful place for everyone.
Times: The Care and Conduct Policy is not new to Shambhala, so I'm wondering why it was revised and what the revision process was like.
Whetsell: The current 2015 revision has been underway for over two years. Along with myself, the authors of this revision are the current Care & Conduct Panelists consisting of Acharya Emily Bower, Desung Care and Conduct Officer Dan Peterson, and Representative of the Office of the Kalapa Court John Sennhauser.  The revision process sought to address a number of areas in the previous version that were either unclear or left out altogether. In addition, the previous version was found to be quite difficult to read and procedurally confusing. Definitions of terms such as "office holder" and "conduct that causes harm" were unclear and important points were buried in the appendix rather than being in the main document.  In order to remedy these issues, a number of key persons who had extensive experience with the Care & Conduct process were interviewed, either individually or in small groups, and asked for feedback about the previous version of the Care & Conduct Policy. The current policy incorporates most of their suggestions to address the issues above and make the policy altogether more user-friendly.
Times: I think people might be a bit surprised that all officers of Shambhala are required to sign an oath stating they have read and understood the Care and Conduct Policy, and that they will adhere to the guidelines in the policy. What was the thinking behind creating this requirement?
Whetsell: Without exception, everyone who has heard about this requirement so far has had a very positive reaction, so I feel quite good about that. In general, we had two main goals with this. One was to offer office holders a safety net in the form of guidelines for conducting themselves; the oath simply assures that our officers are familiar with the policy and that they agree to adhere to it. Second, we would like everyone in Shambhala to know how to go forward if they feel they have been harmed by an officer of Shambhala. Because a person who feels they have experienced harm is most likely to confide in a trusted Shambhala leader/teacher, it's really crucial that all of our teachers and leaders know the complaint procedure when offering advice.
Times: Beyond this suite of policies, what else do you feel needs to be done related to conducting ourselves well and caring for others?
That's quite a broad question, but I'll answer in terms of the small piece of this aspiration that could be addressed from my Office. I'm delighted that these three policies will all be in place over the next year, beginning with the Care and Conduct Policy which is available now. This is a good start, but it's far from all that is needed. In particular, I feel there are two areas where we definitely need to target. First, we need to focus on prevention of harm through education and training. In many cases, we find that the individual involved does not understand why their conduct was harmful, and the person harmed can also feel confused about their own responses to the harm and how to seek help. Second, when harm has occurred, we aspire to care for all parties involved, providing a way forward for both the person who caused harm and the person who has been harmed. I feel we are just in the beginning stages of understanding what's most helpful for all parties concerned, and fortunately we're learning from each case. I would very much like to invite everyone's thoughts and comments about these areas where we have so much to learn – we are all in process, and we're all in this together!
Times: Thanks for the interview and for your work.
Whetsell: You're welcome, but everyone should know all of this work is manifesting through the fabulous teamwork of many devoted Shambhalians. So many people have contributed to the development and launching of the Care and Conduct Policy, and others are now preparing the other two policies for presentation to the mandala. I want to thank them all: The Kalapa Council, the Care & Conduct Panel, President Reoch, Acharyas Cashman and Asrael, Debbie Coats, Anna Weinstein, Terry Rudderham, Irene Vliegenthart, Andrea Doukas, Simon La Haye, Heidi Mecklenburg, Susan Wright, Chris Kreeger, Crina Bondre Ardelean, Alexis Shotwell, Candlin Dobbs, Bernard and Sophie Leger along with her translation team. I hope I haven't forgotten anyone!
Editor's Note: To read more about Shambhala Care and Conduct, and to access the text of the revised policy, click here: http://shambhala.org/community/ 
Post Tags:
care and conduct
,
policy
,
sexual conduct