Monday
Featured Stories
Sexually Enlightened Society
Introducing a draft policy on sexual harm and misconduct
by Crina Bondre Ardelean, Chris Kreeger, Terry Rudderham, and Alexis Shotwell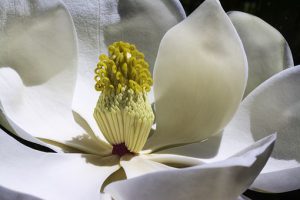 We are a working group that has spent the last year writing a draft of a policy for preventing sexual harm and misconduct within Shambhala and responding appropriately if it occurs. In this short article, we want to introduce some of the view we've been taking to this work, and would like to invite you to comment on the working draft of the policy before we submit it for consideration to the Executive Council of Shambhala.
In Shambhala, each human interaction has the potential to create enlightened society. The Shambhala terma teaches, and the Sakyong emphasizes, that in every moment, each of us is creating society, and we have the choice of turning towards either the setting sun or the Great Eastern Sun. These individual interactions add up to what holds sway in the prevailing society. Throughout history and the world, most communities have compelled the subordination of women to men, and prevailing sexual mores and religions, including Buddhism, have enforced this subordination.
In the Letter of the Morning Sun, and in multiple teachings thereafter, the Sakyong has proclaimed that the Shambhala community must change the social paradigm. Given the omnipresence of sexuality in each moment, an integral part of this social paradigm change must include shifts from unequal sexual relationships to mutually respectful and empowering relationships, which give witness to the basic goodness of everyone.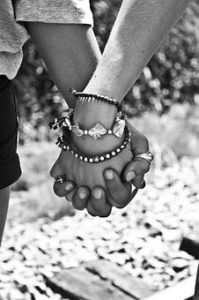 As the Sakyong teaches in The Shambhala Principle, changing the social paradigm is not some massive feat of social engineering. Enlightened society begins with just you and me, with the interaction that occurs between two people. The Sakyong has called upon us to make our Shambhala Centers laboratories for enlightened society, and this intent should guide what occurs in our community. Then, what occurs between you and me contributes to the creation of the culture within Shambhala society. Shambhala society can show an alternative to the prevailing society, where people have learned to use sexuality to control, manipulate, and gain power over one another.
Our Shambhala mandala is not immune to the setting sun society it finds itself in, nor to the misuse of sexuality.  In our own history, there have been cases of harmful relations between teachers and students, as well as cases of sexual harm among community members. As a community, we are emerging from a period in which harmful sexual conduct was not dealt with skillfully, and in which people who were harmed did not feel supported to speak up and find their voices. We have our path to tread in rediscovering a sense of enlightened sexuality that is based on mutual empowerment. There is room for deep contemplation regarding the meaning of consent, especially in the context of uneven power dynamics. Within the context of creating enlightened society, it is crucial that as Shambhalians we turn our attention to our sexual expression, and to how we feel about the vulnerability that true intimacy invokes.
If people are not mindful and aware, ego protects itself from vulnerability through passion, aggression, and ignorance. Sometimes people use passion–particularly in sexual activity–as a strategy to avoid the vulnerability that is awakening in the practice situation, and then aggression and ignorance come along. On the one hand, when one is feeling particularly vulnerable, it may be natural to want to connect intimately with another human in a sexual way. However, doing so is destructive when there are differences in authority between the two people, or when one of them is the unwilling target of sexual attention. Reaching out sexually under these circumstances carries an extra force.
Teachers and others in authority, whether succumbing to ignorance, passion, or lust for power, shape what the dharma means to people. Sexual aggressors, whether in authority or fellow students, can undermine someone's connection to the Shambhala community and teachings, because they make our community unsafe, especially unsafe for the vulnerability required when opening up to the dharma. People have left the Shambhala path altogether in response to inappropriate or unwanted sexual attention. To the extent that interactions such as these add up, the Shambhala community replicates the prevailing society, where one person dominates another, abetted by sexuality and the passivity of the community. It is necessary for our community not to be complicit in sexual harm, but instead to create a sexually enlightened society.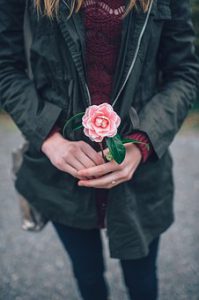 A Shambhala view of sexuality creates a safe space for vulnerability, which is needed to connect with basic goodness. It takes the power of openness to create enlightened society, overcoming the power of aggression. For this reason, all of our practice situations cultivate softness and open heart. Ultimately, all warriors bravely engage their world of household and work, maintaining their connection to basic goodness carried in the vessel of vulnerability.
The brilliance of the Great Eastern Sun illuminates what to cultivate and what to reject. The Shambhala Policy on Sexual Harm and Misconduct reflects the positive developments the prevailing society has undertaken over the past thirty years to prevent and respond to sexual domination. We want to take this a step further and cultivate a virtuous approach. So, the draft Shambhala Policy on Sexual Harm and Misconduct is the beginning of a journey in which we cultivate a good human society, with the expression of sexuality aligned to the basic goodness of relationships.
---
Update from Alexis Shotwell, as of February 2018: Our committee collected feedback on the draft policy between November 9th and December 9th, 2016. We worked through what we received from community members, and have sent a revised draft of the policy to Shambhala's core services for their consideration for next steps. We also included a number of questions for Shambhala International that we did not feel able to answer but that we thought were worth considering going forward.
---
You can read the revised draft policy here.
Post Tags:
Enlightened Society
,
sexual conduct
,
Shambhala mandala