Friday
Shambhala News Service
Sakyong Appoints Halifax Director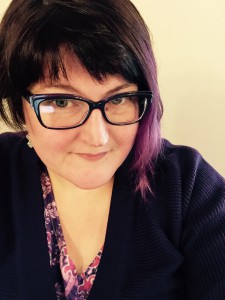 The Office of the Kalapa Court is delighted to announce that the Kongma Sakyong, Jamgon Mipham Rinpoche, has appointed Ms Michelle Munro to the position of Director of the Halifax Shambhala Centre, effective Shambhala Day.
Michelle is well-known to the Halifax community, having held the position of Interim Director of the Shambhala Centre since April. She brings great experience, warmth and care to this position. As Interim Director Michelle was active in the Strategic Planning Process, headed the community engagement process, and oversaw a kitchen renovation and asbestos remediation.
A graduate of Enlightened Society Assembly, she has served the centre in many ways over the years, including as Volunteer Coordinator, Way of Shambhala Program Manager, Societal Health and Wellbeing Committee member, Vajra Dawn Co-coordinator and Regimental Commander of the Dorje Kasung.
Born and raised in Nova Scotia and trained in human services, Michelle was worked with families and community activities, managed those with mental health issues for Metro Community Housing, and provided care for at-risk teenagers through S.O.S. Children's Village.
Please join us in welcoming Ms Munro to her position, and expressing our appreciation to her — along with her husband Alec and daughters Maisy and Ruby — for her continued service to the Halifax community.
Post Tags:
Shambhala News Service