Monday
Featured Stories
Tours on Death Row
Shambhalian Jampa Pawo writes to us from prison, sharing the experience of visits by prison tour groups
by Jampa Pawo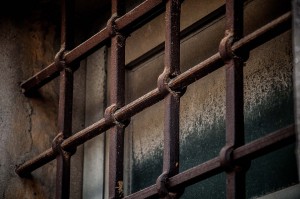 Dear Shambhala Brothers and Sisters,
Here on death row, we are frequently visited by tour groups. These tour groups usually visit the prison once a week, sometimes they come on multiple days, even twice in one day on occasion. During these tour groups, the inmates must have our cells inspection-ready: clean, with our beds made and cabinets in order, similar to the military. We are forced to stand in our prison uniforms at the front of our cells, remaining silent as people walk by to observe us. Any interactions are forbidden.
For us inmates the tour groups are suffering. We are dehumanized and humiliated. You feel like you have no freedom in that moment, like you're an animal in the zoo being ogled for amusement. For a death row inmate, the tour groups can feel voyeuristic, like rubberneckers who watch car wrecks on the highway, or vultures circling the dead. Many people on the tour act afraid of us, like we're monsters. They avoid eye contact and seem nervous. Other people display aggression; they scowl at us and try to appear intimidating. Some people don't even see us. They stare through us as though we are invisible, and you know they don't recognize our humanity.
Before I started to practice Dharma, I hated the tour groups. I would get incredibly angry every time a tour group walked through the cellblock. I felt invaded, violated, and humiliated. The majority of men on death row feel that same aversion toward the tour groups, but we conform. You can protest, but you risk being pepper-sprayed, put in the hole, or having your property and privileges taken away.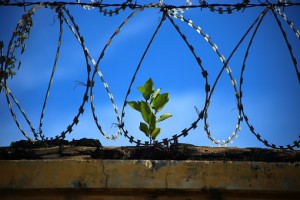 However, for a Dharma practitioner, the tour groups provide an opportunity to work with those different emotions. To transform my aggression towards the tour groups, I began to use their visits for practice. Whenever the bell rings to announce a tour group, I view it as a call to wake up. I mindfully make sure my cell is ready, and I get dressed using bodhichitta motivations to make my actions into Dharma. As the tour groups enter the cellblock, I gather my mind with windhorse, take refuge and generate bodhichitta. Instead of feeling angry at the tour groups, I remember that they are suffering just like me, that they also want happiness and want to be free from suffering. On that basis, I practice tonglen for everyone present. I absorb our suffering and radiate love, compassion, and wisdom. If any negative emotions arise during the tour groups, I look out the windows at the sky, connect with my mind's clarity, and view my mind as being luminous like the clear blue sky. The negative emotions are just impermanent clouds which vanish into the mind's emptiness. It is also helpful for me to recall the teachings on karma.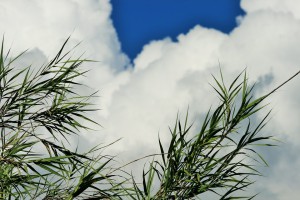 Recently eight members from the Shambhala Center visited this prison as part of a tour group. For me, this was an uplifting experience. The Shambhala members did not fear us. They didn't try to intimidate us. They recognized our basic goodness and humanity. Despite being told not to interact with anyone, several members of the Shambhala Sangha bowed to me, and I bowed in return. By acknowledging our basic goodness in this way, we brought dignity and courage to a painful situation. I feel that the Shambhala Sangha blessed the environment of this prison just by being here to bear witness, like an act of purification. I like to believe the other inmates felt that blessing too – even if it was subtle.
The Shambhala members visited the prison on the day before I received the Shambhala Vow from Shastri Alice [Haspray at Gampo Abbey]. In the weeks leading up to taking the vow, I prepared by talking with my teachers, asking questions, reading, and contemplating the Shambhala Vow. My main question was: how do we connect with basic goodness and practice the view of basic goodness in the presence of extreme suffering, especially in prison and on death row? I don't know if the visit by the Shambhala Sangha answered that question, but they gave me a strong feeling for the power of basic goodness, showing me that basic goodness and dignity are alive in the world – even here on death row! All we have to do is be awake and open and courageous enough to receive its blessing. This was the greatest teaching to have before I took the Shambhala Vow. I prostrate to basic goodness!
Love,
Jampa Pawo
Post Tags:
Jampa Pawo
,
prison dharma
,
shambhala vow