Thursday
Regional Announcements
Unity in Northern California
Northern California Shambhala Inc is born April First; Foolishness Ensues
by Steve Schurkey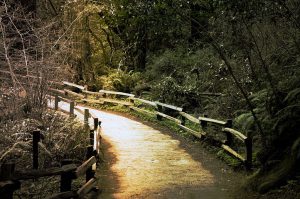 With a few ink strokes, Northern California Shambhala Inc was born on April 1st. NCSI gathers the seven principal Shambhala centers of Northern California into one legal entity — San Francisco, Berkeley, Davis, Sonoma, Santa Rosa, Tamalpais and Silicon Valley. (Smaller Shambhala groups in the region will be aligned over time.)
One reason for the move is to develop organizational efficiencies, building upon each other's efforts rather than duplicating them. Another key factor is the strength gained by having a unified financial entity that will hold greater buying power in positioning itself for eventual property purchases.
But the overriding motivation behind the change is the recognition that, as Regional Director Cody McGough describes it, "We're ready to take the next natural step and unify as a body in order to be Shambhala, to embody Shambhala."
Minister of the Government Pillar for Shambhala Jane Arthur, representing the Sakyong and the center of the Shambhala mandala, offered the warmth and blessings of the lineage. "It's real here," she said. "I can feel it." She reminded those gathered that our aspirations, responsibility and stewardship aren't only for Northern California Shambhala, but "for all the beings" in geographical Northern California. "The whole thing is part of our world."
Director McGough cited the momentum that has grown over past couple years, shaped by much hard work from current leaders in the Northern California mandala, whom he acknowledged. But he also emphasized "I never want to forget the people whose shoulders we stand on, and whom we wouldn't have reached this moment without." He particularly cited the respective terms of his predecessors as regional director, Kusung Corps Commander Amy Conway and Shastri Joanne Martin Braun.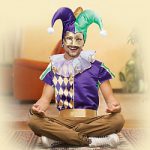 Aware of the auspiciousness of the occasion, the region celebrated with a festival titled Not Afraid To Be a Fool, in which the community gathered to witness each center director sign formal incorporation documents. There were presentations from the leadership, as well as offerings from each center, furthering the aspiration to continue to maintain and celebrate differences.
Recognition was made of the efforts of many individuals in the region, followed by group Interplay expressions, karaoke, refreshments and dancing into the Berkeley night.
More details about this "momentous moment" can be found on the Northern California Shambhala regional website [link: norcal.shambhala.org], where you'll also find information about:
— Sharchen Dzong, an energetic touch point for both Shambhala and the Sakyong which is located in San Francisco [link: norcal.shambhala.org/regional-centers/sharchen-dzong];
— The San Francisco Shambhala Center's search for a new Center Director [link: sf.shambhala.org/2017/03/02/sf-shambhala-seeking-new-director];
— the hosting of Enlightened Society Assembly this summer: the first staging of this vital program in a non-residential urban center in the United States [link: norcal.shambhala.org/program-details/?id=311622], including a concurrent Enlightened Children's Program [link: norcal.shambhala.org/program-details/?id=311652].
Post Tags:
Berkeley
,
community
,
Enlightened Society
,
leadership
,
Northern California
,
San Francisco