Sunday
Dharma Teachings
Exorcism Practice
A practice for dispelling obstacles, and for working with realization of emptiness
by Russell Rodgers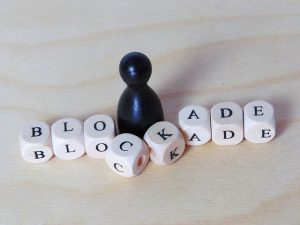 The Exorcism Chant is a little known practice given to Shambhala practitioners by the Vidyadhara Trungpa Rinpoche. You can do it when specific obstacles come up, or more generally, to dispel obstacles in the world. It is similar to tonglen, in that we do it not just for our own sake, but for the benefit of others.
Generally, Buddhist practices directed towards accomplishment of things in the world are accompanied with a sense of caution. The reason is that such activities are often undertaken to enhance or protect one's personal sense of self and territory. By doing them for the benefit of others, or society at large, we can diffuse our self- centeredness, rather than enhancing it.
If you look at the Shambhala practice calendar, you will see some days that are called "Werma" days. These are days in the lunar cycle that are connected to "karma energy" — impermanence and dynamic change. They used to be called "Protector Days." It is especially good to do the exorcism practice on these days, but you can also do it on any day that seems appropriate.
The practice begins by reciting the Heart Sutra. When you get to the mantra "OM GATE GATE PARAGATE PARASAMGATE BODHI SVAHA," repeat that mantra for one mala, (108 times). When you are done with the mantra recitation, move over to the Exorcism chant. Chant through that three times, clapping at the bolded letters when you get to the following lines: "…. and so may I exorcise evil maras and all others who incite discord. May they be annihilated. May they be pacified. May they be utterly pacified." After the third repetition, chant the closing lines of the exorcism chant, then finish the Heart Sutra and dedicate the merit.
We often project that obstacles are solidified and unchanging–they become saturated with our personal stories, which may change more slowly than the obstacle itself. As well, the projections that we share with others tend to feel like a reality of sorts. Chanting the Heart Sutra reminds us that all these projections are empty.
Specifically, the exorcism chant mentions as obstacles the "maras and all others who incite discord." Maras are forces that seduce us into destructive thought patterns. Traditionally, there are four: the attraction of denying death and impermanence, the pull towards destructive emotions, the attraction of believing in a self, and the addictiveness of pleasure.
As well as the four maras, there are four kinds of enlightened action, also known as the four karmas: pacifying, enriching, magnetizing, and destroying. Often, when people hear about the four enlightened actions, they want to try them out in their own lives as enlightened panaceas. The problem arises that if one does them in the context of believing in a self, the actions will be like any other samsaric action. They will produce karma. Since the exorcism practice belongs to the pacifying and destroying karmas, it is especially important to do it without any sense of aggression and without ego.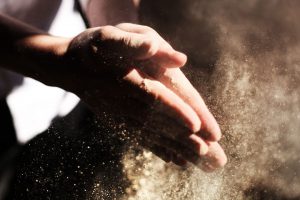 The way these actions are carried out is instructive: what we view as obstacles are inherently empty in themselves, and our projections about them are also empty. What is destroyed is the solidity of our thoughts, not another person. Clapping is an explosive way of dispelling, and it reminds us into present awareness. This practice may be connected to destroying, but there is no aggression towards the obstacle: we just see it as it is.
We can't know for sure if this practice will have an effect objectively in the outside world. We do know that it won't hurt to loosen things up by reminding ourselves about emptiness. That alone may allow forward motion.
---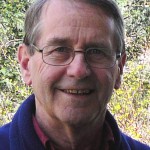 Russell Rodgers has been wondering about this kind of topic for the 39 years that he has been practicing. He resides in the Kootenay mountains of British Columbia, in the town of Nelson, and has graciously agreed to allow publication of his beautiful essays on the Shambhala chants here in the Times.
Post Tags:
chanting
,
chants
,
emptiness