Monday
Community Articles
Right Livelihood
Shambhalians taking mindfulness to work
by Andrea D'Asaro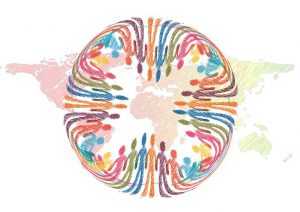 In Buddhist terms, "right livelihood" is a traditional teaching about living a dignified life and working in an ethical way. The Shambhala path inspired one Seattle member to consider this teaching, leading to a transformation in interactions at work, as well as a new and inspired career path.
Jill Avey is a long-time volunteer at the Seattle Shambhala Center. As Marketing Director, she helped to bring in a full house for Sakyong Mipham Rinpoche's visit in 2016. Inspired by her meditation practice, she gave up a career with a military supplier, transitioned first to the footwear industry, and then to executive coaching.
Avey first contemplated a career change in 2009 when attending a retreat at Karme Choling, the Shambhala land center in Vermont. The weekend was led by Shambhala teacher Michael Carroll, and was based on his book, Fearlessness at Work. Avey was new to meditation, but even so the retreat profoundly affected her career path for years to come.
"It was during the recession, and I was doing marketing for a military eyewear company, having just left a job at a gun company. Having come from outdoor sporting goods, it was difficult to fit into the armed forces culture. My decision about my livelihood was limited, because at the time it was hard to get a job in Vermont–or really anywhere."
Meditation allowed Avey to see and feel her internal conflict. "I was telling myself, 'At least I'm helping to save soldiers' eyes.' But finally, I decided to get out of the military business totally."
When Avey moved back to Seattle, her hometown, she managed 16 employees at the headquarters of a national footwear company. She began to see workers in a new way, with compassion and more thoughtfulness. When she applied this view, she found that workers responded with loyalty and dedication. The result was improved creative problem solving as they applied themselves more fully to the job.
"I began to consider how people were reacting to me. I wanted my staff to feel good about working for me — tomorrow and the next day — and offered a more considerate approach. My team began to care deeply about their outcomes; their morale improved, and customers were happier. In customer service, workers went from saying 'No, we can't do that,' to coming up with creative solutions."
Recently Avey decided to apply her Masters in Business Administration (MBA) in a new way, leaving corporate marketing altogether.
"After practicing with Shambhala for some time, I've become disenchanted with the consumer economy, and no longer want to be part of selling stuff that will end up in landfills. I decided to promote people and events that create positivity in the world, like marketing the tour for Sakyong Mipham's latest book, The Lost Art of Good Conversation."
She also initiated Seattle Shambhala's monthly newsletter, which is continuing under the strong editorship of Larry Steele.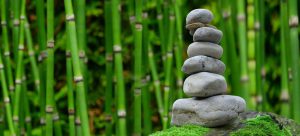 Avey is now starting an executive coaching business, using her experience as a Vice President of Marketing to help leaders move their companies forward. "I am teaching executives to bring their humanity into business.  Meditation is all about opening to your humanity and basic goodness. As a marketing executive, if someone wasn't doing their job, I assumed they needed more skills rather than blaming them. It's not easy to bring out an employee's best and most creative thinking. Yet to differentiate and compete in today's economy, companies need employees to apply innovation and problem-solving to their work. Unfortunately, managers are more likely to shut people down unwittingly, instead of opening them up."
Avey's transition from marketing for the military supplier to helping people achieve their goals has taken many years. Part of her inspiration came when she heard that Chogyam Trungpa Rinpoche had encouraged Seattle's Shastri Matthew Lyon to work in a traditional field as a financial advisor. This knowledge inspired her to bring the Shambhala principles to the corporate world in a quiet way, without naming them. She noticed that meetings ran differently when she was able to bring a calmer energy to the room.
At the Seattle center, Avey is now working to support the staffing of programs through training and coordinating volunteers. She offers one-on-one training for coordinators, and organizes periodic staff training covering the different roles in staffing a program, such as shrine keeping, audio, and water service.
Post Tags:
coaching
,
livelihood
,
meditation