Sunday
Community Articles
Right Livelihood 3
From complexity and confusion emerges enlightened design
by Andrea D'Asaro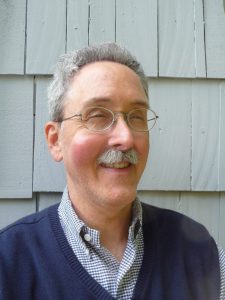 The design process — turning an idea into reality — is an example of mindfulness-awareness, says Alan Ness, a long-time member of our sangha and a residential design architect. He's been designing and remodeling homes for 30 years — his way of expressing the wisdom of Shambhala.
"Right Livelihood is going beyond not harming, and requires helping others in some way.  My work allows people to stay in their own homes as their needs change, perhaps with a growing family, or downsizing, or creating a rental unit within their house.  My goal is to create an elegant solution to their situation," says Ness, a Shambhala teacher of the "In Everyday Life" classes and other programs.
Ness, who graduated from the Boston Architectural College in the Back Bay of Boston, was first inspired to try meditation back in 1974,  after reading Cutting Through Spiritual Materialism by Chögyam Trungpa, while living in a cabin in Maine.
"Like many people, I felt as if the book was written directly for me.  So when I moved to Boston, I starting sitting regularly with the Shambhala group there. I joined Shambhala as a member in 1975."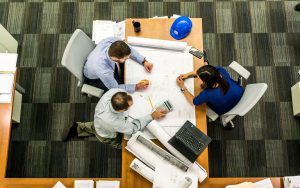 Ness finds that his meditation practice and Shambhala principles guide him in moving from an idea to a final home design. "When we practice, we can't focus on a specific outcome. Only when we remain un-fixated and open does the real insight arise. We have to go through the process–and that requires trust in yourself without knowing the pre-ordained blueprint, without any manual to follow."
Multi-faceted design challenges allow Ness to apply clear seeing as the final form emerges. The client's needs, the site, and the existing building are among the elements he must consider. "I was working on a new house that had a complex list of requirements with two families living there, each with their own needs.  As the design developed, it emerged beautifully into a Shingle Style, hearkening to the 1900s."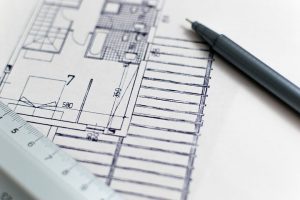 Meditation showed him how to trust his internal wisdom to cut through confusion and "develop a master stroke that brings all things together. Our basic intelligence allows us to process complex problems and handle ourselves in difficult situations. Through processing the many difficult emotions that come up in meditation, we no longer need to freak out about everything. The equanimity you develop over time allows you to work with increasingly complex situations of every kind," says Ness, who named his firm Ten Directions Design.
In the end, Ness concludes that "seeing your own mind in all its splendor allows insight into the deeper nature of reality."
Post Tags:
livelihood
,
meditation
,
Seattle
,
Seattle Shambhala Center