Tuesday
International Programs
Warrior Assembly Reflections
Dechen Chöling, July 2018
by Michal George
Love is most nearly itself when here and now cease to matter.
For a further union, a deeper communion
In my end is my beginning. — T.S. Eliot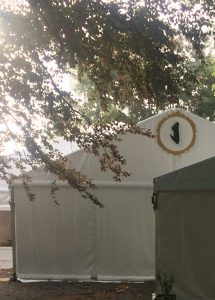 I almost didn't go. A week before my planned departure for France, a massive storm enveloped Shambhala. And it shook my little world. I felt angry and betrayed. I came within two mouse clicks of cancelling my trip. The shift came when our local community met that weekend for a Sadhana Feast, and to be together at this difficult time. They showed me how to move closer to the middle way, how not to polarize my practice. They reminded me why I'm on this path — about the intimacy of quiet connection, that despite the uncertainty of a world turned upside down, there is a place for me. Their presence reminded me that living out an aspiration to create an Enlightened Society means never to give up on anything or anyone. Ever. That it is possible to make room for my pain and allow space for its relief, for my longing and that which fulfills the desire. I am deeply grateful for these insights.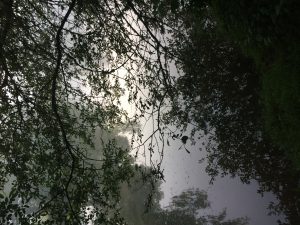 Now I'm on the train from Limoges to Paris. Warrior Assembly 2018 is over and because of the circumstances, it is one event unlikely to ever be forgotten. I'm checking out feeling more in love with life, and simultaneously more heartbroken then ever before. I am humbled beyond words. And enormously grateful. There were so many vivid moments forever enshrined in my memory. It all still feels like a dream. A vortex. Some highlights include:
Contemplating with Acharya Bots how a six-year-old might understand Primordial Ashe
Feeling Acharya Schneider's wisdom steady the container of the program
Hearing Agnieszka chant the Proclamation of Goodness in Polish
Listening to David play his guitar and sing in the meadow
Sipping tea on the porch on endless summer days
Exploring how freedom is synonymous with love 
Chanting OM HA KSHA MA LA VA RA YAM 
Meditating with rain falling on the Lion Tent
Learning how to be still and still moving
Invoking the protectors with a drum 
Sleeping under a tree on the earth
Doing stroke practice in the heat
Taking the Dorje Kasung Oath
Embracing the Milky Way
Touching my brokenness
Laughing uncontrollably
Dancing like an animal
Swimming in the river 
Smelling the trees
Kissing the sky
Walking slowly
Breathing
Bowing
Being
You
Me
1 
I am but a Dharma fledgling learning to fly. Thank you brave and inspiring Warrior Assembly participants for modeling the dignity and grace of soaring. Thank you teachers. Thank you staff. May you all be loved.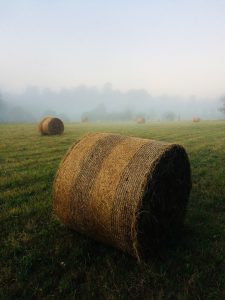 Post Tags:
Dechen Choling
,
Warrior Assembly