Saturday
Featured Stories
Intention Behind the Goal
Paying attention to the motivation behind the goals we set
by Katey Schultz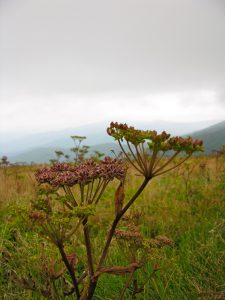 There are three things I've spent decades obsessing about: writing, hiking, and meditation. Recently, it occurred to me that I've also spent a lot of time and energy "setting goals" or "trying to do better" in these three areas. As an author and writing mentor by trade, I've had my fair share of experiences with trying to write 400 words a day, trying to complete a manuscript by New Year's Eve, or even just promising to blog three times a week.
As an avid backpacker, although I never identified as a "peak bagger" (someone who hikes simply to check off a list of high peaks they've summited), I have indeed gotten tunnel vision on long treks, forgetting that the path is the goal–not the next trailhead. And as a meditator, I've indulged in attempts at "streaks" where I meditate for X number of days without missing. I've set goals to meditate every day for one year, for just ten minutes. I've set goals to meditate every Sunday for two hours, all winter.
As a writer, hiker, and meditator, have I met these goals? Or perhaps more importantly–has setting the goals actually helped me achieve them? The answers to both questions are not as simple as "yes" or "no." If you've ever set a meditation goal (or any other personal or professional goal), I know you can relate.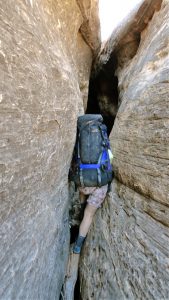 What I've found is that more than any particular goal I set, what matters is the intention and need behind the goal. If I tell myself I need to meditate every day because that's what's "good" and what I "should" do, I'm not likely to succeed. Or even if I do accomplish the goal, success might feel flat, because it doesn't address the deeper need to be seen by and included in a community. The same is true for my life as a writer. I do, on occasion, set word count writing goals. Those goals do, on occasion, help me complete a task. But more than anything, it's sharing my process with others, and conversing about craft lessons or writing prompts, that has a lasting and motivating effect.
It's my belief that accountability doesn't have to be about harsh, rigid deadlines or word counts. It doesn't have to be about bullying yourself into writing, hiking or meditating. Take writing–it's hard enough! Enjoyable, yes, but also–let's be honest–hard work. So many writers I mentor make it harder for themselves by acting as their own biggest bullies. But bullying doesn't help in any sustainable way. On the other hand, gentle accountability for writers is about having a supportive, generous community you can check in with, a sort of literary sangha, if you will.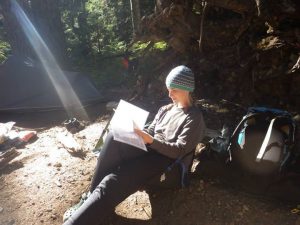 As Pema Chodron reminds us, "Meditation practice isn't about trying to throw ourselves away and become something better. It's about befriending who we are already." Accountability works the same way. I've woven this belief into my teaching methods for over a decade: start where you are, get grounded, stay focused, generate new work, and connect with others so you can feel seen and understood along the way.
---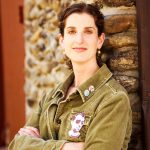 Katey Schultz's story collection, Flashes of War, was awarded IndieFab Book of the Year and received a Gold Medal from the Military Writers Society of America. She has been awarded writing fellowships in 8 states, and is currently seeking a publisher for her novel set in Afghanistan. Her newest online program, Airstream Dispatches: a worldwide book club for writers, brings together a group of dedicated creatives and book lovers who want accountability, craft-based instructional writing prompts, and the community of other writers to feel supported and "seen." Explore her online classes, ecourses, and writing at www.kateyschultz.com.
Post Tags:
kindness
,
mindful writing
,
motivation
,
writing