Tuesday
Opinion Pieces
Mindful Education Continued
How mindfulness practice relates to the profound work of teaching
by Jasmin Stoffer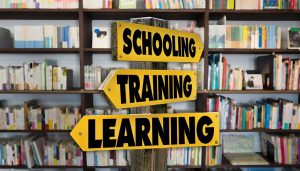 I interviewed my fellow teachers for this article, including an administrator, to see if there were any gaps in what educators know or understand about mindfulness and holism in education. I created a form for them to fill out anonymously, asking about what training or introduction they have previously received about the mindfulness movement in education, and asking about their own mindfulness practice. I also included a question about what kind of marking system (grades, pass/fail, alphabetical marks, rubrics) they personally prefer to use and why. When asked about their previous encounters with mindfulness practices, teachers responded that they have been introduced to the concept of secular mindfulness through professional development offered by schools and school boards. Few meditate personally, or understand the origins of mindfulness. Some interpret this mindfulness movement as yet another "bandaid" on a system that needs more of a revolution, rather than a reform.
My interview findings show that although teachers are more than willing to sit through yet another round of professional development to understand mindfulness, they too, struggle with reconciling the philosophy of mindfulness with traditional schooling. Teachers who are not part of an already established "mindful community" (whether it's a Buddhist group, meditation group, etc.) interpret mindfulness as predominantly the practice of living presently (whatever that means) and sitting quietly (deep breathing, pick your favourite colour, focus on something that makes you happy). Many see it as a means to an end: a mindful classroom is a calm and productive classroom. My colleagues are not wrong either, the superficial surface results of practicing mindfulness definitely benefit a modern classroom, but from what I have learned and continue to learn through the Shambhala community, mindfulness is much more holistic than that.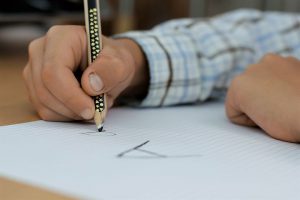 The dictionary defines mindfulness as: "​…the quality or state of being conscious or aware of something…"​ We encourage our students to be aware of themselves and others. We encourage them to see their potential as successful learners. Beyond practicing meditation (or simple breathing) in the classroom, I wonder how do we continue to be conscious and aware of one another by encouraging consistent competition? How do we convince a student who is fearful of failure due to the labels that our education system has placed on them that they too, are worthy of success? How do we determine that the curriculum as it stands is promoting the development of a whole person? A person who lives compassionately and contributes to the open-heartedness of our community?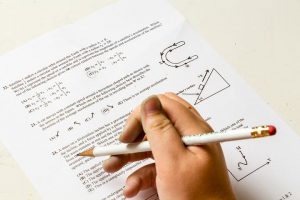 Outside of the actual lessons, I spend most of my teaching time grading and ranking students on a scale. Many times, because I spend a lot of my time working on building relationships with each of my students, I feel a nagging pit in my stomach. I think things like this:  "Sam tried so hard today, and I'm proud of how he worked with others in class, but according to this paperwork, he didn't achieve the requirements." How do I explain to one student that they are just as valuable as another student who ranks higher according to the grading system? Time and time again over this year I have spoken with students who tell me, "It's okay Miss, I'm just dumb at this." I know that they have a right to occupy space in this classroom, and that they have something to contribute.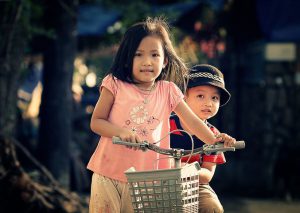 As a teacher it's my job to encourage students to succeed, and to help them see their true academic potential. It's also my job to fulfill the curriculum, and to rank students. As a human being, however — particularly a human being who is studying Buddhism — I feel that it is my responsibility to show human beings who are younger than me that they have the right to occupy space, to thrive, and to be happy just as they are. I am conflicted. I am also determined. I originally thought writing this article would answer my questions, but perhaps I need to let those questions stand for now – perhaps someone in this community, a reader, you, can help answer some of my questions. What do we do about the state of education? How can we promote mindfulness not only in our students and staff, but ​within​ the curriculum itself? What does a truly mindful education system look like? Let's work together on this. As for me, I'm going to contemplate these questions during my regular meditation practice. May you all be well, and see your true potential everyday.
Post Tags:
contemplative education
,
education
,
teaching