Sunday
Opinion Pieces
Mindful Education
A contemplation of the current state of teaching and learning
by Jasmin Stoffer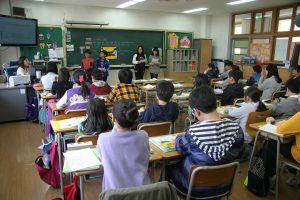 I am an educator. It has been just over 6 years since I started teaching, and I know I still have a lot to learn. My career choice inspires me, frustrates me, encourages me to be a better version of myself, and at times, confuses me. I have many questions about the current state of education in Canada, particularly regarding the secular mindfulness movement. So I have decided to work on understanding where my personal and professional ignorance on the subject of mindfulness in education lies, by writing this article. This is only the beginning of my research into this subject, and I look forward to sharing ideas and knowledge with my fellow Shambhalians as well as other educators. It takes a village to raise a child, but it takes a community of open-hearted sentient beings to raise an efficient and passionate educator.
I know that educators understand that the education system is always changing and always being "reformed." Like changing a tire on a car that needs more than new rubber, professional development sometimes feels like a full time job. Will there ever be a time in my career that I will just get it? Probably not, but for the sake of my students, past, present and future, I am trying to reconcile all of the waves of information that have washed over me and my colleagues since I left university with my Bachelor of Education in hand.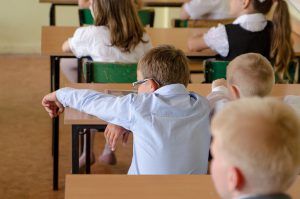 Teachers are expected to be experts, for the students, their parents, and their administrators. The truth is, that although we are consistently told that we are the experts (a label I am very wary of accepting), we are sometimes inundated with so much new information that our confidence in our abilities wavers. The Mindfulness movement in schools may be predominantly geared towards the students, but I also see benefits for myself and my fellow teachers.
I have been a member of Shambhala (Halifax) for several years now, and this community has truly helped me face and embrace my basic goodness, as well as nurturing me during some very emotional periods in my life. I can feel my confidence grow in my work. My relationships with my colleagues, students, and their parents have all greatly improved, as have my personal relationships. Mindfulness is something I often promote to friends and family, as well as students and school community, and although the teaching is fairly straightforward, the practice is something else entirely.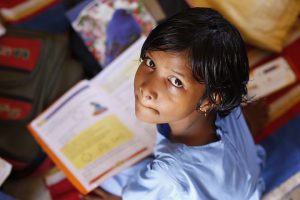 Recently I have graduated with my Masters of Inclusive Education (Acadia University, Nova Scotia). My research focuses on cultural safety for Inuit and Indigenous students. From 2012 to 2017 I worked in Nunavik as a special education teacher, and I knew from the first day I started my job in the North, that I did not want to continue the colonization of my students' education. So I decided to go back to school for a year in order to work on becoming a culturally safe educator. This year, I worked at a non-profit school for students with learning disabilities in Nova Scotia, and my personal and professional learning continues as I learn to work with a different group of children and youth. Cultural safety can apply to all groups of students, and I believe that mindfulness can and does go hand in hand with creating these classroom communities where teacher and students thrive. But, how do we who want to create holistic, safe, mindful, compassionate and empowering spaces of learning, reconcile that desire with our Eurocentric traditions of ranking students' aptitude for learning (according to a curriculum set out by the Ministry of Education, and our own biases on what makes a successful student) on a scale of one to one hundred?
Many times when I frequent the local Shambhala Centre or attend a retreat at a land centre, I hear adults talk about their struggles to accept themselves as they are. Many start with stories of feeling like they were not good enough or smart enough in school. Some even speak of a bad experience at school with teachers and/or administrators. "I wasn't the smart kid in school" or "I wasn't very popular with anyone, including the teachers" or "I never really did well in (subject)" are things I have heard many adults tell me once they find out what I do for a living.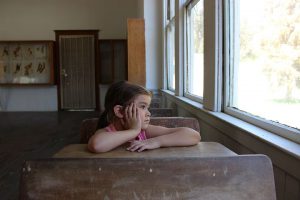 I have found myself, time and time again, apologizing to these folks for their negative educational experience, even if I had nothing to do with it personally. I feel guilty for being a part of a system which abandons so many due to their differences in learning, culture, and ability. How can I possibly continue down the mindful path (through Shambhala Buddhism), and also continue to work as a traditional classroom teacher? This is where my inspiration for this article begins. Nearly every day, I meditate and try my best to contemplate the basic goodness of everyone around me, including all of my students, and everyday I know that part of my job is to rank these students on a scale of 1 to 100. I teach a curriculum that is not culturally safe for my Indigenous students, or for my disabled students (not to mention LGBT+ students, African Nova Scotian students, religiously diverse students, etc.) and I worry that one day, they too will sit in a meditation hall and speak to someone about their negative school experiences.
---
Editor's note: stay tuned for part two of this story, currently scheduled to publish on September 18.
Post Tags:
education
,
social justice
,
teaching