Monday
Opinion Pieces
The Tiger Has Teeth
A Shambhala practitioner brings her understanding of Meek to the challenges and realities of sexual harassment
by Allison Conant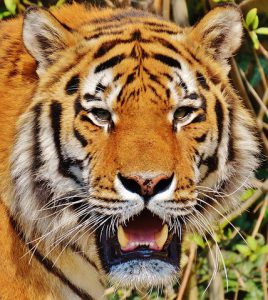 When considering the Shambhala Dignities, I was initially struggling to make sense of connecting the word Meek with Tiger. I have always associated the tiger with beauty, ferocity, unabashed power.  But Meek? Far too timid a word. However, as I have continued to grow in my practice, I have begun to appreciate how confidence in one's personal strength gives rise to quietude – the notion that one need not always be the loudest, most aggressive voice in the room to get noticed or to make one's way. It makes sense to me that one could, like a tiger, make one's way moving gently, intentionally, never swerving from one's path. It makes sense that one could settle into Meek when one has fully stepped into their power, their goodness. But I am not there yet. Often I get discouraged, distracted, disheartened.  And right now, I am angry. 
Very angry.   That doesn't make me special. It makes me one of millions who have said #metoo, victims of sexual harassment, assault, abuse, objectification. One by one we are stepping out of the shadows. Some of us bind ourselves to others and find strength. Some of us get shot down by politics, smothered by apathy, or find ourselves re-traumatized by the social machinery that seeks to ensure that as victims we are isolated, shamed, and often vilified ourselves. Some of us get our pictures on magazines, others are ridiculed. At least one of us wonders if this is simply a blip on the screen or if, at last, there will be meaningful change in the way women are treated in this world.
Millions. There are millions of us.  The sheer scale of it is appalling, but ultimately the numbers don't really matter because we are much more than statistics: we are keepers of secrets most people don't want to hear or refuse to believe; we are the ones who get told to tolerate bad behavior because "boys will be boys;" we are chided for being scolds and told "it's just locker room talk."  We are the ones who don't speak out of fear of reprisal. We turn our anger and shame inward, and berate ourselves over all the things we should and should not have done.  We all too often stand alone, holding our secrets in silence. We who have shivered in revulsion upon seeing our abuser or hearing their name. We who smile and make nice because we are polite, and it would be so unlike us to ruin a perfectly lovely evening and make a scene. We who are oh-so-familiar with the nausea of loathing; we have more than enough hatred for the abuser, and are well practiced in hating ourselves.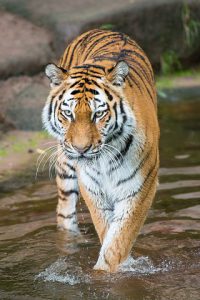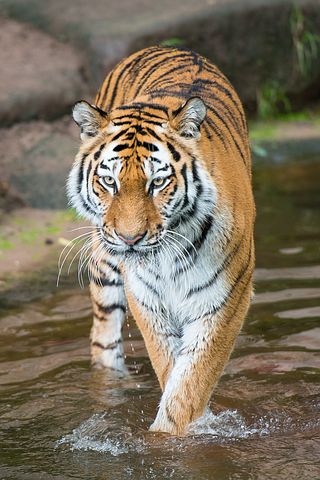 I cannot help but wonder, how does the Tiger walk this path of uncertainty, of pain, of humiliation, of outrage? What does the meek Tiger do when called upon to defend itself and others like it?  Does it shake off its stealthy demeanor? Roaring, fangs bared, does it jump into the fray?
They say that one reason tigers are so dangerous is because as apex predators, they are not afraid to be as gentle or as ruthless as the moment demands, and this moment demands action.
A week ago I had a conversation with a student (I am a high school teacher) and asked her about an on-going situation she had been dealing with. A male student had been harassing her; often what he said was overtly sexual in nature. The girl said that it was "no big deal." She was "used to it." It is the third time this year I've had this kind of conversation with a female student. I let her know that the onus was not on her to tolerate his behavior; the onus was on him to treat others with dignity and respect. The idea of approaching him, however, was terrifying to her. The upheaval it might cause in her social world was too much to bear.
As a teacher I have taken it as my responsibility to give my students the words they need to make clear their boundaries, and to support them when these boundaries have been violated.  They know they have an ally in me. They know that I will stand with them if need be; they have the support, at least from me, that many victims never have.
If we are truly serious about Enlightened Society, we cannot be naïve. We are going to be dealing with sexual harassment and all the rest of human behavior.  We have to be willing to engage and support.  We have to be willing to ask hard questions, and to respond in good faith when the answers come.  I know my responsibility as a teacher in my school is to ensure the safety of my students at all times. I want to know what my responsibility as a teacher in my sangha is, and I want to know how to take care of the people who walk through the doors of our center. How do we as a community know what to accept and what to reject when it comes to discussing these issues and, most importantly, taking action?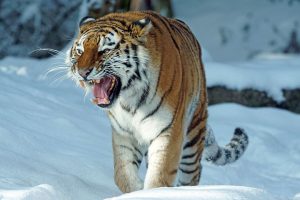 As a victim I know there are many kinds of silence. There is the silence of shame. The silence of overwhelm. The smug, willful, silence of the complicit.  The silence of ignorance.  Now is not the time for the Shambhala community to be silent.
A tiger roars to communicate, to let others know it is present. I am a survivor. I am present. My fellow survivors are present. I am learning to walk in strength and confidence.  This community has seen me through some of the most difficult times of my life, and for that I am very thankful. It is my hope that as practitioners, we can continue to walk forward together navigating this difficult path with confidence, with clarity, and with strength.
Post Tags:
communication
,
courage
,
Dignities
,
Enlightened Society
,
social action
,
social justice
,
social transformation
,
tiger