Tuesday
Community Articles
Feeling and Touching Kindness
Reflections on the Social Engagement Think Tank at Sky Lake, New York, October 2017
by Lourdes de León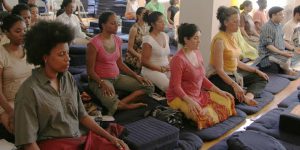 Since our Social Engagement Think Tank, I have been processing my experiences,  connecting to emotions that continue to arise. I have been trying to put my experience into words, first in Spanish and then in English, so that I can share them with the group. I read Shastri Leung's article for the Shambhala Times and felt again the same very powerful energy that ran through me during our gatherings with the People of Color.
For me, as a Latin American, the experience was very deep in both familiar and mysterious ways.  I know what it is to be discriminated against as a person of color in the United States, as I have experienced discrimination in a number of ways: as a Mexican, as a Spanish speaker, and as a Latina woman; and in different circumstances: as a patient in a hospital bringing my daughter to the emergency room, trying to cross the border and enter the United States by car and being unjustly accused of carrying drugs just because I am Mexican, being treated as a liar by an immigration officer, or being considered a threat to the United States for not choosing to become an American citizen.  I also feel it in my bones when I see my people treated as delinquents, abused by police, disrespected, and treated as second-class citizens in the United States.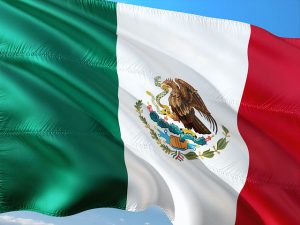 In Mexico, I belong to the middle class and have privileges I don't have in the U.S.  But from this place of privilege, I feel I must continue to work against the enduring legacy of our Colonial history, which has systematically negated and tried to destroy our ancestral roots by exploiting the indigenous nations. The government's colonizing ideologies have abused and denied them for centuries. I also feel and reject the oppressive history of American Imperialism, the loss of one third of our territory, the imposition of a capitalistic consumerist system that has led to human and environmental devastation.
In Shambhala I feel deep gratitude for the blessings of the teachings and the sangha, but I also sense some kind of short-sightedness coming from what could be considered a Shambhalian cocoon, which shelters us from seeing the subtle or explicit manifestations of social injustice.
I think it is high time to expand our practices of mindfulness and awareness to include forms of engaged social action with a keener eye and an open heart. It is high time to  connect to forms of mindfulness that lead us to what Rigoberta Menchú, the K'iché Mayan Peace Nobel Prize Winner, called the birth of "social consciousness."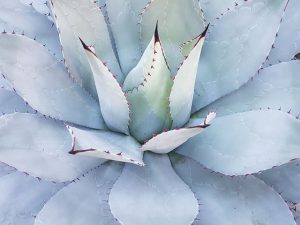 I have been contemplating what our evolving Shambhalian culture of kindness might mean with respect to the complex and long-standing injustice endured by People of Color.  It is not difficult to awaken empathetically to this kind of suffering and injustice.  It involves paying attention to the complex social consequences of human suffering. We are now in a time of feeling what a culture of kindness means to us as Shambhalians. We could probably all start by exploring and feeling just what kindness is.
I come back again and again to some powerful lines of Naomi Shihab Nye's well-known poem "Kindness," since for me the image of the dead Indian in his white poncho haunts me, reminding me vividly of the violence done in my country and in the U.S. to the indigenous population.  In connecting empathetically with the Indian's plight, Naomi's sadness expands from her own to the greater sadness that is of all human suffering and injustice.  In this unconditional realm only kindness makes sense, and it applies to all of us, whether we are suffering ourselves or witnessing the suffering of the oppressed, of those in pain, of the environment and all its inhabitants.
We Shambhalians have inherited precious teachings and practices that will help us respond to the suffering inherent in the setting-sun world.  Our meeting at Sky Lake has inspired me to expand my social conscience and action, as well as to goad and inspire other Shambhalians to go beyond our cozy cocoons.  There is warriors' work to be done all around us.  Let's just do it!
Post Tags:
Sky Lake Lodge
,
social action
,
social engagement
,
social justice
,
social transformation
,
Think Tank